Bank of America
3425 W 26th St




Chicago,

IL

60623
Hours
Tuesday:
10:00 AM - 4:00 PM
Wednesday:
10:00 AM - 4:00 PM
Thursday:
10:00 AM - 4:00 PM
Friday:
10:00 AM - 4:00 PM
Saturday:
Closed
Sunday:
Closed
Monday:
10:00 AM - 4:00 PM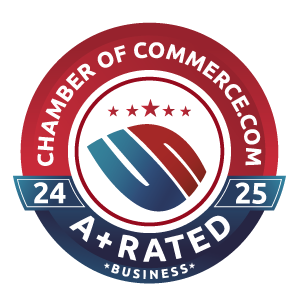 Products
Savings Accounts
Auto Loans
Home Mortgage
Home Equity Lines of Credit
Online Investing
Business Checking Accounts
Business Credit Cards
Checking Accounts
Credit Cards
Online Banking
Mobile Banking
ATM Services
Drive-thru ATM
Walk-up ATM
Cardless ATM
ATM accepts deposits and credit card payments
ATM located inside
Financial Center Services
Glass barrier at Customer Service desk
Accepts appointments
Notary
Commercial Deposits Accepted
Night Deposit Accepted
Change Orders
Cash Non Customer Checks
ATM Services Available
ATM Languages
English
Spanish
Chinese
Korean
French
Russian
Portuguese
Hours
Tuesday:
10:00 AM - 4:00 PM
Wednesday:
10:00 AM - 4:00 PM
Thursday:
10:00 AM - 4:00 PM
Friday:
10:00 AM - 4:00 PM
Saturday:
Closed
Sunday:
Closed
Monday:
10:00 AM - 4:00 PM
Ratings and Reviews
Bank of America

Dominique Saffore on Google

Never been inside; the ATM my best friend.

---

Susy Furlong on Google

(Translated by Google) Very bad my experience as I had an appointment and the cashier who came out of nosy and the one who was serving people asked me for my identification and they just passed the ball and they did not want to attend me and having an appointment I felt discriminated and very humiliated very bad service Terrible I would say pure bad experiences with this bank they gave me a credit card and when it was time to pay they denied it so what do they give that according to that it was attempted fraud
(Original)
Muy mala mi experiencia segn tena cita y la cajera que sali de metiche y el que estaba atendiendo a la gente me pidieron mi identificacin y no ms se pasaban la bolita y no me quisieron atender y teniendo cita me sent discriminada y muy humillada muy mal servicio psimo dira yo puras malas experiencias con este banco me dieron una tarjeta de crdito y a la hora de pagar me la denegaron entonces para que dan que segn eso era intento de fraude

---

Cayde 6 on Google

Man they said that they were cleaning and that 4hours ago

---

Lc c on Google

(Translated by Google) always closed without notice the only ATM they have are out of service definitely bad service
(Original)
siempre cerrado sin aviso las unicas ATM que tienen estan fuera de servicio definitivamente mal servicio

---

Jose Meza on Google

This bank franchise will steal your money. $35 dollar overdraft protection fees on top of another fee. I was told when I signed up if I don't have the money in my account, transactions would be declined, that never happened. Finally got tired of this after 2 years and when I tried to leave they were trying so hard to convince me not to leave. They were even trying to get me to change to another account that would decline transactions if I didn't have money in my account, which btw is what I signed up for in the first place. I declined and told them to cancel my account. I took my business down the street to TCF bank now Huntington and have never had this problem with them.

---
Load More Reviews
Overall Rating
Overall Rating
( 45 Reviews )
Write a Review