Find Trusted Small Businesses Near You
Chamber of Commerce – Your Business Starts Here
ChamberofCommerce.com is one of the largest and most trusted online business directories. Chamber specializes in helping small businesses grow their business on the web while facilitating the connectivity between local businesses and more than 7,000 area Chambers of Commerce worldwide. With more than 2 million business community members, ChamberofCommerce.com is the leading online platform created for small to medium-sized businesses to attract new customers while saving on the products and services they use every day. Kickstart your business today by becoming a Chamber Member and get connected with the over 25 million customers searching ChamberofCommerce.com for products and services like yours every year.
CHAMBER ADVICE
We Help Millions Of Small Businesses Get Found By More Customers
Don't Wait! Gain More Exposure for Your Business Today!
Join the most trusted club in america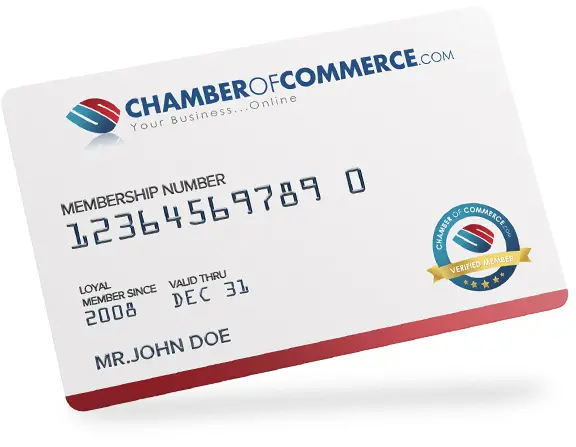 Ads and Competitor Listings Removed

Basic listings on the Chamber director display other businesses like yours in your area along with ads on your page. As a Premium Member we remove those from your listing generating more leads for your business.

Dispute Negative Reviews

75% of customers choose a business based off of online reviews. As a Premium Member you can dispute false or incorrect reviews.

Exclusive Deals and Discounts

We negotiate exclusive deals and discount on the products and services you and your employees use every day. Premium Members save an average of $4,937 annually…that's like an 8.5% raise!
Top Placement In Your City

Most customers don't make it past the first page of results. As a Premium Member your business gets listed a the top of search results in your city!
Accreditation Badge

Show customers you're a member of the most trusted business communities. 70% of consumers prefer to do business with Chamber Members.
What Our Customers Are Saying
"I found discount coupons on ChamberofCommerce.com's site to help me save $50 a month on my Quickbooks software bill. My company continues to find deals that save us money every month."
Mark - MS Insurance
"As a Chamber Premium Member, I've found it easier to gain new business both locally and across the country. I've acquired more clients at less cost and with less effort."
Niki - Robinson Writers
"I love our company's new discount program with ChamberofCommerce.com. My son needed a new laptop for college and I saved $559 on a brand new Lenovo ThinkPad!"
Laura - Carlsbad
"I love that my law firm is found on top of the ChamberofCommerce.com directory across the state of Texas. I brought in 3 new clients over the last couple month from it!"
James
Chambers International Directories