AV Creation Group
14630 Flint Lee Rd Suite B




Chantilly,

VA

20151
Hours
Saturday:
24 Hours
Sunday:
24 Hours
Monday:
24 Hours
Tuesday:
24 Hours
Wednesday:
24 Hours
Thursday:
24 Hours
Friday:
24 Hours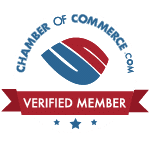 About
AV Creation Group
Who we are:
AV Creation Group was founded in 2010. Starting with live sound for local small venues, we rapidly grew into a concert and a full event production business. We are located in Virginia and serve the entire east coast. We can accommodate all your Sound, Lighting and Production needs at any level.
What we do:
AV Creation Group can bring your needs into reality from conception to completion.
Our services include.
Live Sound
Lighting & Effects
Full Event Production
Projection & LED Video Wall
Conferences & Corporate Meetings
Exhibits & Trade Shows
In-Person & Hybrid Meetings
Award Ceremonies & Gala Dinners
Sporting Events
Political Events
Wedding & DJ Service
Permanent Installations
Rentals
Who we serve:
At AV Creation Group, we can serve almost every client. Our pricing structure allows us to work with all types of clients and vendors. We have worked events of all types, including corporate meetings, weddings, concerts, and Live streams and many more. Every single one of our clients is important to us and we make sure they know it.
Why choose us:
Producing a great event for any venue does not only take equipment, but it also takes experienced professionals. Our full staff of engineers, system technicians, and crew members offer a wealth of experience across the entire spectrum. Our setup and production team will ensure that your event runs smoothly without a hiccup of any kind.
We aim to create events that inspire, impact, and engage your audience. With innovative stage designs and stunning audio-visual technology, we guarantee your event will be a major success. Whether you wish to entertain, inform, or both. We will make sure your event is unforgettable. Get in contact with us today to start planning your successful event.
Services
Audio Visual
Lighting Rental
LED Wall & Projection
Live Sound
Special Effects
Payment Methods
Credit/Debit Card
E-check
Cash
Check
Questions & Answers
Q What is the phone number for AV Creation Group?
A The phone number for AV Creation Group is: (703) 378-6600.
---
Q Where is AV Creation Group located?
A AV Creation Group is located at 14630 Flint Lee Rd Suite B, Chantilly, VA 20151
---
Q What is the internet address for AV Creation Group?
A The website (URL) for AV Creation Group is: https://www.avcreationgroup.com/
---
Q How big is AV Creation Group?
A AV Creation Group employs approximately 11-20 people.
---
Q What days are AV Creation Group open?
A AV Creation Group is open:
Saturday: 24 Hours
Sunday: 24 Hours
Monday: 24 Hours
Tuesday: 24 Hours
Wednesday: 24 Hours
Thursday: 24 Hours
Friday: 24 Hours

---
Q How is AV Creation Group rated?
A AV Creation Group has a 4.9 Star Rating from 143 reviewers.
Hours
Saturday:
24 Hours
Sunday:
24 Hours
Monday:
24 Hours
Tuesday:
24 Hours
Wednesday:
24 Hours
Thursday:
24 Hours
Friday:
24 Hours
Ratings and Reviews
AV Creation Group

Sumit Dey on Google


Business Response
on Google
Nov 12th, 2023
Hello, We do not recall doing an event for you. We have searched through our contracts and couldn't find anything. It also looks like you are in Bangladesh, which is a country we do not service. Can you give us more information? otherwise this will be reported to google.
---

Brian Bishop on Google

Enjoyed working with the AV Creation Group team on our project in Middleburg. Easy to work with and had a great experience. Will certainly work with them again in the future.

---

Yasmine Hasan on Google

I hired AV Creation Group for my wedding on July 1st and they did not disappoint! DJ Sam is extremely professional, friendly, and brings the best vibes to any party he hosts!! The team also provided sparklers and up lights which completely transformed the space and added that extra charm to our wedding reception. Everyone was super easy to get in touch with and everything went smoothly. Highly highly recommend!

Business Response
on Google
Aug 1st, 2023
Thank you for your kind words Yasmine Hasan.
---

Vetta Ridgeway on Google

Awesome job. Inhad a major event at a downtown DC hotel. AV Creation was easy to work with, very helpful. Pleasurable experience all around. I would highly recommend using them over the hotel supplier.

---

Majd A on Google

There are no words. AV Creation light and sound team completely elevated the elegance and beauty of our wedding, creating romantic and amazing vibes we didn't think possible. DJ Sam was especially attentive to our needs and curated the perfect playlist of songs making our guests never want to leave the dance floor. A million thanks to AV Creation Group for making our wedding a day to remember!!
-Majd & Nora

---
Load More Reviews
Overall Rating
Overall Rating
( 143 Reviews )
Write a Review