Numera LLC
5300 Executive Center Dr

, Ste 143




Charlotte,

NC

28212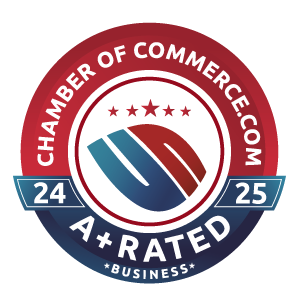 About
Numera LLC
Cloud Accounting You Can Count On
At Numera, we excel at accounting support, letting you concentrate on life and business. Our pros follow GAAP standards for accuracy, offering services in English and Spanish. Numera propels you to financial success with custom solutions and unwavering support. Count on us for reliable Cloud Accounting. We're your journey's partner.
Services
Bookkeeping
Tax Preparation
Accounting
Accounts Receivable Management
Accounts Payable Management
Payroll
QBO Software Implementation & Training
Specialities
Cloud Accounting
e-Commerce
Social Media Content Creators
Construction
Law Firms
Medical Offices
Real Estate Management
Payment Methods
Credit Cards
Zelle
Invoice Click and Pay
Questions & Answers
Q What is the phone number for Numera LLC?
A The phone number for Numera LLC is: (980) 920-5917.
---
Q Where is Numera LLC located?
A Numera LLC is located at 5300 Executive Center Dr, Ste 143, Charlotte, NC 28212
---
Q What is the internet address for Numera LLC?
A The website (URL) for Numera LLC is: http://www.numerabooks.biz
---
Q Is there a key contact at Numera LLC?
A You can contact Kenia Hicks at (704) 402-5860.
---
Q How is Numera LLC rated?
A Numera LLC has a 5.0 Star Rating from 2 reviewers.
Key Contacts
---
Ratings and Reviews
Numera LLC

Jennifer Bravo on Google

When I started my cleaning business I had NO clue what I was doing. Let's say my bookkeeping and finances were all over the place. I called this business to help me and they saved my life. Helped me get everything in order so fast and guided me at the same time. You are in great hands. They are professional and passionate about what they do. They have been handling my finances for a year already.

Business Response
on Google
Oct 7th, 2023
Thank you!
---

Robin McGrath on Google

I reached out to this firm and less than a week later, my taxes were filed and these experts found deductions that I didnt know I could get! I would highly recommend Numera to anyone who wants their taxes done quickly and effectively!

Business Response
on Google
Oct 22nd, 2023
Thank You!
---
Overall Rating
Overall Rating
( 2 Reviews )
Write a Review