Brighton Dental
10450 Friars Rd.

, Suite G




San Diego,

CA

92120
Hours
Saturday:
Closed
Sunday:
Closed
Monday:
8:00 AM - 5:00 PM
Tuesday:
8:00 AM - 5:00 PM
Wednesday:
8:00 AM - 5:00 PM
Thursday:
8:00 AM - 5:00 PM
Friday:
Closed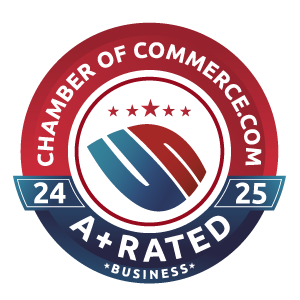 About
Brighton Dental
Dr. Woods is one of the best holistic dentists in Southern California. Holistic dentistry, sometimes referred to biological dentistry or bio-compatible dentistry, is a comprehensive approach to dental care which considers the patient's dental health in the context of their overall health. This is especially critical for patients that face life-changing illnesses like cancer, auto immune diseases, and lime disease. Our holistic dental team looks at the entire body and medical needs of our patients to administer a holistic dental treatment, rather than just treating them as a set of teeth and jaws.
Dr. Paige Woods is passionate about using the principles of holistic dentistry to avoid the destructive effects of dental infections and dental diseases, which can spread throughout the entire body. She helps her patients understand and avoid mercury (amalgam) fillings. Given the toxicity of amalgam, Brighton Dental only uses natural-looking bonded materials.
Our team focuses on using natural products with minimal chemicals to provide the best standard of care and ensure both a healthy environment and long-lasting results.
Services
Dental Implants
Dental Crowns
Teeth Whitening
Dental Cleanings
Holistic Dentist
Dental Fillings
Alalgam - Silver Filling Removal
All on 4 Full mouth Reconstruction
Amenities
Free Parking
Boutique
Available by Appointment
Speaks Spanish
Offers Payment Plans
Questions & Answers
Q Where is Brighton Dental located?
A Brighton Dental is located at 10450 Friars Rd., Suite G , San Diego, CA 92120
---
Q What is the internet address for Brighton Dental?
A The website (URL) for Brighton Dental is: http://brightondentalsd.com
---
Q How big is Brighton Dental?
A Brighton Dental employs approximately 6-10 people.
---
Q What days are Brighton Dental open?
A Brighton Dental is open:
Saturday: Closed
Sunday: Closed
Monday: 8:00 AM - 5:00 PM
Tuesday: 8:00 AM - 5:00 PM
Wednesday: 8:00 AM - 5:00 PM
Thursday: 8:00 AM - 5:00 PM
Friday: Closed

---
Q How is Brighton Dental rated?
A Brighton Dental has a 4.7 Star Rating from 425 reviewers.
Hours
Saturday:
Closed
Sunday:
Closed
Monday:
8:00 AM - 5:00 PM
Tuesday:
8:00 AM - 5:00 PM
Wednesday:
8:00 AM - 5:00 PM
Thursday:
8:00 AM - 5:00 PM
Friday:
Closed
Ratings and Reviews
Brighton Dental

Allen Besas on Google

Great and quick service with extremely friendly and professional staff! Dr. woods herself is extra knowledgeable and very much provides care as the doctor!

---

Sabrina T. on Yelp

My experience was so amazing, the office is beautiful and very clean. Dr. Woods is very kind and helped me get over my dental phobia. Her staff is very knowledgeable. Alex, the new office manager is a gem! I would recommend this to all my family.

---

Taylor Michaels on Google

I had a really bad experience with Invisalign. They waited to tell me that I would have to have brackets on my teeth like braces AFTER I had already purchased all of my treys.wore brackets for over a year and it killed my self esteem. I felt bullied into the whole process, and they only have one person that can do the orthodontic treatment and she was very rude. I ended up ending treatment early and wasting my money.

Business Response
on Google
Nov 10th, 2023
Thank you for providing your feedback. Our office continually fine-tunes policies and practices that contribute to exceptional patient experiences. We would greatly appreciate the opportunity for direct, private communication with you. Please feel free to contact our office if we can be of any assistance.
---

Cheryl N. on Yelp

Ok.. I am the WORST patient you can imagine. Terrified of needles. Terrified of the dentist. I have never had a more AMAZING experience. The staff is genuinely caring and comforting. Dr Woods is so gentle and puts you at ease right away. Thank you Brighton Dental for all you do for your patients.

---

Abby H. on Yelp

Such a pleasant dental experience, the staff was so great to work with. They were able to fit us in next day for a dental emergency! The care and attention we received was top notch.

---
Load More Reviews
Overall Rating
Overall Rating
( 425 Reviews )
Write a Review