The Process Server
13416 North 32nd Street




Phoenix,

Arizona

85032

Hours
Monday:
8:00 AM - 8:00 PM
Tuesday:
8:00 AM - 8:00 PM
Wednesday:
8:00 AM - 8:00 PM
Thursday:
8:00 AM - 8:00 PM
Friday:
8:00 AM - 8:00 PM
Saturday:
10:00 AM - 5:00 PM
Sunday:
10:00 AM - 5:00 PM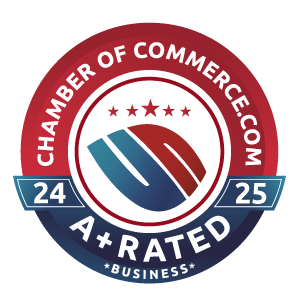 About
The Process Server
Delivering Reliable, Fast, and Professional Process Service Across Arizona. The legal system can be complex and overwhelming, especially for those without an intimate knowledge of Arizona state laws. We exist to bridge that gap. Our comprehensive legal support services make it easier for individuals and businesses alike to navigate the legal labyrinth with confidence. By being a trusted partner in this journey,
Products
Process Serving
Skip Tracing
Document Preparation
Court Filing Services
Private Investigation Services
Electronic Service of Documents
Notary Services
Legal Consultation
Witness Subpoenas
Writs and Summons
Services
Rapid Service Delivery
Location Services
Status Updates
Legal Protocol Adherence
Affidavit of Service
Flexible Scheduling
Confidential Handling
Tailored Solutions
Electronic Document Service
Client Consultation
Languages
English: Fluent in both written and spoken English, ensuring seamless communication and understanding with a broad range of clients.
Spanish: Proficient in Spanish, catering to a diverse clientele and ensuring that language is never a barrier to accessing our services. Whether it
Specialities
Process Serving: Expert delivery of legal documents such as summonses, complaints, subpoenas, and writs.
Skip Tracing: Utilizing advanced techniques and databases to locate hard-to-find individuals or entities.
Court Filing Services: Seamless and timely submission of legal documents to relevant courts.
Private Investigation: Conducting discreet investigations to gather evidence or locate parties.
Document Preparation: Assisting clients in the proper preparation and handling of various legal documents.
Mobile Notary: Providing on-the-go notary services for urgent document authentication needs.
Electronic Surveillance: Employing state-of-the-art tech for surveillance when required, adhering to all legal boundaries.
Legal Consultation: Offering guidance to clients on process serving and other related areas, ensuring they understand every step.
Rush Services: Catering to urgent needs with accelerated process serving solutions.
Witness Location and Interviewing: Utilizing resources to locate witnesses and conduct preliminary interviews.
These specialties emphasize the broad range of services that The Process Server provides to the legal community, ensuring that clients have a one-stop-shop for all their legal support needs.
Amenities
Amenities Offered by The Process Server:
Same-Day Service: Expedited process serving for time-sensitive cases. Online Client Portal: 24/7 access for clients to check the status of their service requests. Document Storage: Secure electronic storage and retrieval system for all served documents. Flexible Payment Options: Including credit card, bank transfers, and even cryptocurrency options like XRP. Mobile Service: For clients unable to visit our office, we can come to you. Client Education: Regular workshops and seminars on the latest in legal procedures and best practices. Multilingual Staff: Ensuring clear communication regardless of language barriers. After-Hours Service: For urgent requirements, we're available beyond regular business hours. Eco-Friendly Operations: Digital-first approach reducing paper usage, and an office powered by renewable energy. Confidential Consultation Rooms: Private spaces for sensitive discussions and case reviews.
Special Considerations
Special Considerations for The Process Server:
Confidentiality Assured: All client interactions and documentation are treated with the utmost confidentiality, ensuring peace of mind.
Covid-19 Protocols: In light of ongoing health concerns, we've instituted specific safety measures, ensuring both client and employee safety during in-person interactions.
Cultural Sensitivity: Our team recognizes and respects cultural, religious, and gender-specific considerations when serving documents.
Senior and Military Discounts: To honor our seniors and military personnel, we offer special pricing for their needs.
Remote Service: Understanding the need for social distancing, we offer virtual consultations and electronic document service when feasible and legally permissible.
Eco-Conscious: Our firm is dedicated to sustainable practices, including reducing paper waste by emphasizing electronic communications and document storage.
Accessible Office: Our office is wheelchair-accessible, ensuring all clients can comfortably avail of our services.
Training and Workshops: We regularly host training sessions and workshops for legal professionals to keep them updated on best practices and changes in the field of process serving.
Flexible Appointments: Understanding that many legal professionals have demanding schedules, we offer after-hours and weekend appointments upon request.
Customized Solutions: Every case is unique, and we strive to provide tailor-made solutions to meet the individual needs of our clients.
Service Areas
Phoenix
Mesa
Glendale
Chandler
Gilbert
Scottsdale
Tempe
Peoria
Avondale
Surprise
Goodyear
Buckeye
Document Types Served
Summons and Complaints
Subpoenas (for deposition, court hearings, and records)
Divorce Papers
Writs (Writ of Execution, Writ of Garnishment, etc.)
Small Claims Court Papers
Eviction Notices
Temporary Restraining Orders (TRO)
Child Support and Custody Papers
Order to Show Cause
Notice to Quit (for tenants)
Notice of Foreclosure
Bankruptcy Notices
Civil Citations
Judgment Recovery
Client Types
Law Firms and Solo Practitioners
Private Individuals (e.g., in personal legal matters like divorce)
Corporate Legal Departments
Local, State, and Federal Governments
Collection Agencies
Landlords and Property Management Companies (for eviction notices)
Insurance Companies
Financial Institutions (e.g., banks, credit unions)
Non-Profit Organizations (e.g., in legal disputes)
Small Businesses (for various legal notifications)
Schools and Educational Institutions (for legal matters)
Medical Facilities and Hospitals (for subpoenas, medical record requests)
Bail Bond Agencies
Private Investigators (requiring document serving for their cases)
Process Serving Companies
Questions & Answers
Q What is the phone number for The Process Server?
A The phone number for The Process Server is: (602) 675-2333.
---
Q Where is The Process Server located?
A The Process Server is located at 13416 North 32nd Street, Phoenix, Arizona 85032
---
Q What is the internet address for The Process Server?
A The website (URL) for The Process Server is: https://www.processserver.io/
---
Q How big is The Process Server?
A The Process Server employs approximately 2-5 people.
---
Q Is there a key contact at The Process Server?
A You can contact Jackson Cox at (480) 937-7598.
---
Q What days are The Process Server open?
A The Process Server is open:
Monday: 8:00 AM - 8:00 PM
Tuesday: 8:00 AM - 8:00 PM
Wednesday: 8:00 AM - 8:00 PM
Thursday: 8:00 AM - 8:00 PM
Friday: 8:00 AM - 8:00 PM
Saturday: 10:00 AM - 5:00 PM
Sunday: 10:00 AM - 5:00 PM

---
Q How is The Process Server rated?
A The Process Server has a 5.0 Star Rating from 40 reviewers.
Key Contacts
---
Hours
Monday:
8:00 AM - 8:00 PM
Tuesday:
8:00 AM - 8:00 PM
Wednesday:
8:00 AM - 8:00 PM
Thursday:
8:00 AM - 8:00 PM
Friday:
8:00 AM - 8:00 PM
Saturday:
10:00 AM - 5:00 PM
Sunday:
10:00 AM - 5:00 PM
Ratings and Reviews
The Process Server

Ivette Servin on Google

The best process server team in the valley! Reliable, fast, knowledgeable, outsganding customer service and best price in the valley!

Business Response
on Google
Nov 30th, 2023
Dear Ivette Servin,Thank you for your glowing review! We're thrilled to hear that you consider us the best process server team in the valley. Your recognition of our reliability, speed, knowledge, and outstanding customer service truly means the world to us. We strive to provide the best value to our clients, and it's heartening to know that our efforts are appreciated. We look forward to continuing to serve you with the highest standards in the future.Best regards,The Process Server Team
---

Thomas Dean on Google

Justin truly helped me out.. I recommend anyone to try them out.

Business Response
on Google
Nov 30th, 2023
Dear Thomas Dean,We're so grateful for your recommendation and pleased to hear that Justin was able to assist you effectively. It's always our aim to provide helpful and efficient service, and your positive experience with us is a testament to that commitment. Thank you for choosing us and for taking the time to share your experience. Should you need our services again in the future, we're here to help!Warm regards,The Process Server Team
---

Laura Heinzeroth on Google

I am a returning customer for many reasons. Not only are they always available, but they take the time to answer questions and guide me through the process. I would highly recommend them to anyone looking for a process server with excellent customer service and compassion to help.

Business Response
on Google
Nov 30th, 2023
Dear Laura Heinzeroth,We're incredibly grateful for your continued trust in our services and for taking the time to share your experience. It's heartening to hear that our team's availability, guidance, and compassion have made a significant impact. Your recommendation means a lot to us. We strive to offer the best customer service possible and to assist our clients through every step of the process. Thank you for choosing us again, and please know that we're always here to help with any future needs.Warm regards,The Process Server Team
---

Aaron Assholio Prescott on Google

It's my first time going through everything with the courts with something like this and was kind if lost with the whole process. I found this company online and gave them a call. With a short crash course explaining to me what's going to happen, I hired them immediately..within a few days they called me back with the successful news as planned making court shinnanigans simple! I Highly recommend this group to anyone needing the offered services to assist you in your adventures!! Thanks guys!

Business Response
on Google
Nov 30th, 2023
Dear Aaron "Assholio" Prescott,We're truly grateful for your kind words and for choosing us during such a crucial time. It's our pleasure to have provided the guidance and support you needed to navigate the court process. We're thrilled to hear about your positive experience and successful outcome. Thank you for recommending our services. Remember, we're just a call away for any future adventures in legal matters. Your trust in our team means everything to us.Best wishes,The Process Server Team
---

Paul Balser on Google

quick, professional, friendly and kind. nothing more to ask during a challenging period of life, and all remotely from another state. highly recommended.

Business Response
on Google
Nov 27th, 2023
Dear Paul Balser,Thank you for sharing your positive experience with us. We understand that dealing with legal matters can be challenging, especially from a distance. It's heartening to know that our professionalism, friendliness, and remote service capabilities made this process easier for you. Your recommendation is highly valued, and we are here to assist you anytime you need our services.Best wishes,The Process Server Team
---
Load More Reviews
Overall Rating
Overall Rating
( 40 Reviews )
Write a Review