N34W32952 Lakeview Drive




Nashotah,

WI

53058
Hours
Thursday:
9:00 AM - 9:00 PM
Friday:
9:00 AM - 9:00 PM
Saturday:
9:00 AM - 9:00 PM
Sunday:
9:00 PM - 9:00 PM
Monday:
9:00 AM - 9:00 PM
Tuesday:
9:00 AM - 9:00 PM
Wednesday:
9:00 AM - 9:00 PM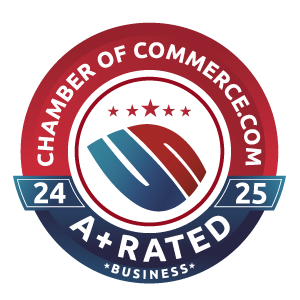 About
LC Pet Care
I am a certified veterinary technician and Fear Free professional with at least eight years of experienced pet care for friends and family. I started LC Pet Care to provide my unique services to the Lake Country Area and continue my passion working with animals. I am first aid/CPR certified through E-training for dogs. I have pet sitter's liability insurance through Pet Sitter's Associates. I am a Certified Professional Pet Sitter with Pet Sitters International and an active member of National Association of Professional Pet Sitters. Currently, I provide a free initial consultation visit, which can then be followed by regular dog walks, scheduled visits, or overnight stays. During the initial consultation, I will go over some documents that require signature and your pet/s will be able to get better acquainted with me in their home. I maintain general household cleanliness and I am willing to perform basic chores as needed during my services for no additional fee. A majority of my clients consist of dogs and cats, but I am willing to discuss care for pocket pets and birds as well. I have a dog and cat of my own, but I have also had guinea pigs, a bunny, and some lizards previously. I am going back to school to achieve my Bachelors degree in Animal Behavior and will be adding additional services in the future such as behavior consults and puppy classes!
Questions & Answers
Q What is the phone number for LC Pet Care?
A The phone number for LC Pet Care is: (262) 208-5369.
---
Q Where is LC Pet Care located?
A LC Pet Care is located at N34W32952 Lakeview Drive, Nashotah, WI 53058
---
Q What is the internet address for LC Pet Care?
A The website (URL) for LC Pet Care is: https://lcpet.care
---
Q How big is LC Pet Care?
A LC Pet Care employs approximately 1 people.
---
Q Is there a key contact at LC Pet Care?
A You can contact Ashley Schneidler at (262) 352-8175.
---
Q What days are LC Pet Care open?
A LC Pet Care is open:
Thursday: 9:00 AM - 9:00 PM
Friday: 9:00 AM - 9:00 PM
Saturday: 9:00 AM - 9:00 PM
Sunday: 9:00 PM - 9:00 PM
Monday: 9:00 AM - 9:00 PM
Tuesday: 9:00 AM - 9:00 PM
Wednesday: 9:00 AM - 9:00 PM

Key Contacts
---
Hours
Thursday:
9:00 AM - 9:00 PM
Friday:
9:00 AM - 9:00 PM
Saturday:
9:00 AM - 9:00 PM
Sunday:
9:00 PM - 9:00 PM
Monday:
9:00 AM - 9:00 PM
Tuesday:
9:00 AM - 9:00 PM
Wednesday:
9:00 AM - 9:00 PM
Ratings and Reviews
LC Pet Care