iGrowth Marketing LLC
13809 Research Boulevard

, 500




Austin,

TX

78750
Hours
Thursday:
8:00 AM - 8:00 AM
Friday:
8:00 AM - 8:00 AM
Saturday:
N/A
Sunday:
N/A
Monday:
8:00 AM - 4:30 PM
Tuesday:
8:00 AM - 4:30 PM
Wednesday:
8:00 AM - 8:00 AM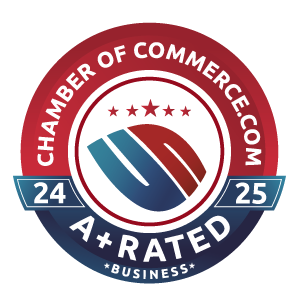 About
iGrowth Marketing LLC
iGrowth Marketing LLC is a leading digital solutions studio based in Texas, USA. iGrowth Marketing LLC specializes in lead generation, mobile app development/ design, website development/ design, and digital marketing strategy consulting and execution in order to help you achieve your business goals of launching, growing, or revitalizing your business, locally and internationally.
Amenities
Our local and international Services Lead Generation Digital Marketing Consulting Omnichannel Marketing Strategy App Development Web Development Web Design SEO WordPress Customization
Special Considerations
iGrowth Marketing LLC Is A Full Service Digital Marketing Company That Focuses On Advanced Marketing Techniques To Increasing Exposure, Expand Client Base, And Boosting Revenues For All Types Of Businesses.
Our team of professionals have put a simple process in place that puts your Business, Product, or Service in the Direct Path of your PERFECT Potential Customer. We are a group of long time marketers experienced in providing Top Online Marketing and Business Development to many different types of Businesses.
We also have software solutions for Restaurants, Event Management Companies, Wholesale and Retail Businesses, Cinemas and much more.
No matter how lost you think you may be with the marketing of your business, product, or service, we are here to help you with a free detailed roadmap done especially for you and your business.
Questions & Answers
Q What is the phone number for iGrowth Marketing LLC?
A The phone number for iGrowth Marketing LLC is: (512) 866-6290.
---
Q Where is iGrowth Marketing LLC located?
A iGrowth Marketing LLC is located at 13809 Research Boulevard, 500, Austin, TX 78750
---
Q What is the internet address for iGrowth Marketing LLC?
A The website (URL) for iGrowth Marketing LLC is: http://www.igrowthmarketing.com
---
Q Is there a key contact at iGrowth Marketing LLC?
A You can contact Customer Service at IGrowth Marketing at 51 2866 6290.
---
Q What days are iGrowth Marketing LLC open?
A iGrowth Marketing LLC is open:
Thursday: 8:00 AM - 8:00 AM
Friday: 8:00 AM - 8:00 AM
Saturday: N/A
Sunday: N/A
Monday: 8:00 AM - 4:30 PM
Tuesday: 8:00 AM - 4:30 PM
Wednesday: 8:00 AM - 8:00 AM

Key Contacts
---
Hours
Thursday:
8:00 AM - 8:00 AM
Friday:
8:00 AM - 8:00 AM
Saturday:
N/A
Sunday:
N/A
Monday:
8:00 AM - 4:30 PM
Tuesday:
8:00 AM - 4:30 PM
Wednesday:
8:00 AM - 8:00 AM
Ratings and Reviews
iGrowth Marketing LLC