Miss Colleen's Elite Dancentre
40 Maple Avenue




Rockville Centre,

NY

11570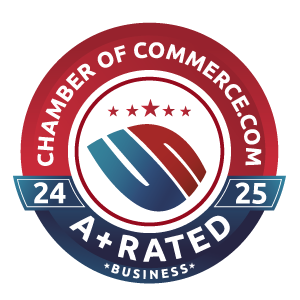 About
Miss Colleen's Elite Dancentre
AT MISS COLLEEN'S ELITE DANCENTRE, WE BELIEVE EVERY CHILD IS A STAR!
Miss Colleen's Elite Dancentre is the Top Rated Local® dance academy in Rockville Centre, with dance classes for kids and teens of all ages. We offer dance classes in all levels of ballet, pointe, jazz, modern, hip hop, and tap, as well as musical theatre. If you are looking for a safe and nurturing environment for your child to learn how to dance, we're the dance studio for you!
Whether your child is serious about dance and is looking to join a competitive dance team or they're interested in signing up for their first dance class at our studio, we invite you to visit Miss Colleen's Elite Dancentre in Rockville Centre. Our dance instructors train and empower students to a pre-professional level with a competitive edge if they are considering dance as a major or minor in college.
Our state-of-the-art dance school has plenty of space for your child to learn and grow. We have six spacious dance studios with sprung floors, which aid your child as they learn to dance.
At EDC, all of our dance instructors all have a BFA and BA degrees in dance/dance education, as well as credited performance experience in the working world of dance. If you would like to learn more about our dance academy, our dance teachers, or our kids' dance classes, please feel free to call Miss Colleen and her staff with any questions at 516-210-5690. You can also reach Miss Colleen personally through her email, and you can find daily studio updates on our Facebook pageand Twitter account. Get in touch with us today!
Services
Ballet Class
Tap Class
Jazz Class
Hip Hop Class
Competitive Dance Team
Contemporary Class
Combination Ballet/ Tap Classes
Intro to Dance for 2 year olds
Princess Camp
Pointe Class
Intro to Pointe
Private Lessons
Intro to Tap
Intro to Ballet
Kinderdance
Kinder-POP
Musical Theater
Specialities
Ballet
Tap
Jazz
Contemporary
Lyrical
Pointe
Musical Theater
Baby Classes
Amenities
At Miss Colleen's Elite Dancentre...
We offer TOP NOTCH TRAINING to children of all ages. Whether your child wants to be a professional dancer or just a professional in life Miss Colleen's is the place you want to be!
IS DANCE YOUR CHILD'S FAVORITE SPORT? IF IT IS, THEN EDC IS THE PLACE FOR YOU!
Our Competitive Elite Team is the perfect solution for your child. We're committed to excellence in the studio, and we believe (and know) that dance is indeed a sport!
The definition of a sport is: "An activity involving physical exertion and skill in which an individual or team competes against another or others for entertainment." Without question, dance is a sport that meets these criteria. After all, dance requires vast physical exertion and skill, and it is most certainly competitive. The popularity of shows like "Dancing With The Stars" and "So You Think You Can Dance" demonstrates that, for millions of viewers, dance is a sport — it's a sport as demanding as football, basketball, soccer, and hockey. A sport that demands training, vast amounts of hard work, and dedication.
NEED MORE INFORMATION ABOUT OUR COMPETITIVE DANCE TEAM?
EDC is thrilled to be able to offer a competitive dance team to our students. As a part of the Elite Team, your child will not just perform in the end-of-year dance recital, but they will also participate in three local dance competitions and a national dance competition in the summer. At these events, our students learn how to perform on a professional level, respect each other as artists, and support one another in their highs and lows of dance. At our Elite Dancentre, every child is a star, and with the proper guidance, your child will be able to build their technical foundation and learn how to soar!
If your child is interested in being a part of our competitive dance team, please contact us online, call 516-210-5690, or email us at [email protected]
WANT TO BE A PART OF THE ELITE TEAM AT OUR DANCE ACADEMY?
At EDC, we do not ask for your child to audition solely in the physical sense. We ask that they demonstrate much more than that. We test their knowledge of dance vocabulary, and we look to see how quickly they learn the choreography that is being taught to them. But mostly, we look for the patience and passion that is required to become a skilled and excellent dancer like Miss Lauren Laperle-Greco.
Miss Lauren has been a student, a champion, and professional performer/choreographer for over 30 years! She is a dance instructor like no other, and we ask that your child take one of her classes in ballet, jazz, or tap before auditioning for our competition dance team. She will evaluate and place your child in a class that is both level and age-appropriate. It is never our intention to first break a dancer down so we can then begin to build them up. It is always our goal to engage in positive reinforcement and a quality dance education that will heighten their self-esteem to a point that they never could have imagined.
The late great football coach, Vince Lombardi, once said, "Fear makes cowards of us all." At the EDC dance studio, we are never afraid. On the contrary, we teach our dancers to be bold and brave as they strive to play the sport called dance.
Questions & Answers
Q What is the phone number for Miss Colleen's Elite Dancentre?
A The phone number for Miss Colleen's Elite Dancentre is: (516) 536-1720.
---
Q Where is Miss Colleen's Elite Dancentre located?
A Miss Colleen's Elite Dancentre is located at 40 Maple Avenue, Rockville Centre, NY 11570
---
Q What is the internet address for Miss Colleen's Elite Dancentre?
A The website (URL) for Miss Colleen's Elite Dancentre is: https://www.elitedancentre.com
---
Q How big is Miss Colleen's Elite Dancentre?
A Miss Colleen's Elite Dancentre employs approximately 11-20 people.
---
Q Is there a key contact at Miss Colleen's Elite Dancentre?
A You can contact Colleen Gunn at (516) 536-1720.
---
Q How is Miss Colleen's Elite Dancentre rated?
A Miss Colleen's Elite Dancentre has a 4.8 Star Rating from 22 reviewers.
Ratings and Reviews
Miss Colleen's Elite Dancentre

Kloida on ChamberofCommerce.com

I like everything I recommend excellent

---

jilly912 on Google

Dance studio is great, staff is great. parking is a nightmare and boy some drivers are just rude. Common sense is sure GIFT!!

---

Regine Saagber on Google


---

carla pierre on Google

They are absolutely amazing !!!! Its my daughters first year and i can already see her continuing her teacher miss B is amazing its also very affordable

---

Mary Ellen Daly on Google

The owner Miss Colleen is amazing and has surrounded herself with a wonderful staff of loving, caring and professional teachers. The class sizes are reasonable and there are tons of opportunities for kids to try different classes and participate in showes. I highly recommend this studio to everyone looking for a caring, safe place for your child.

---
Load More Reviews
Overall Rating
Overall Rating
( 22 Reviews )
Write a Review