Hecht, Kleeger & Damashek, P.C.
19 West 44th Street

, Suite 1500




New York,

New York

10036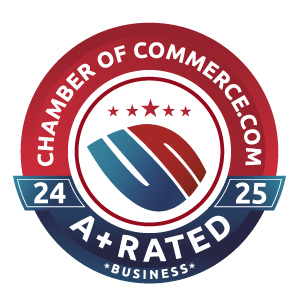 About
Hecht, Kleeger & Damashek, P.C.
The personal injury lawyers at Hecht, Kleeger & Damashek, P.C. originally came from some of the largest and most profitable personal injury firms in New York. Our law firm formed because we wanted to provide more personal attention to clients while still obtaining large settlements and judgments. We strive to always provide aggressive legal assistance while supporting our clients after being injured in a serious accident. Our attorneys are highly experienced in helping New Yorkers injured in construction accidents, car accidents, slip and falls, scalding and burn accidents, and other personal injury matters. If you have been injured in New York City, our law firm can help. Schedule a free initial consultation at our office in Midtown Manhattan.
Services
NYC Construction Accident Lawyers
NYC Car Accident Lawyers
NYC Truck Accident Lawyers
NYC Bicycle Accident Lawyer
NYC Medical Malpractice Attorneys
NYC Motorcycle Accident Lawyers
NYC Pedestrian Accident Lawyers
NYC Premises Liability Lawyers
NYC Product Liability Attorneys
NYC Work Injury Lawyers
NYC Wrongful Death Attorneys
Payment Methods
AMERICANEXPRESS
CASH
CHECK
DISCOVER
MASTERCARD
VISA
Practice Areas
Construction Accidents
Practice Areas
https://lawyer1.com/construction-accident-lawyer/
Questions & Answers
Q What is the phone number for Hecht, Kleeger & Damashek, P.C.?
A The phone number for Hecht, Kleeger & Damashek, P.C. is: (212) 490-5700.
---
Q Where is Hecht, Kleeger & Damashek, P.C. located?
A Hecht, Kleeger & Damashek, P.C. is located at 19 West 44th Street, Suite 1500, New York, New York 10036
---
Q What is the internet address for Hecht, Kleeger & Damashek, P.C.?
A The website (URL) for Hecht, Kleeger & Damashek, P.C. is: https://lawyer1.com/
---
Q How big is Hecht, Kleeger & Damashek, P.C.?
A Hecht, Kleeger & Damashek, P.C. employs approximately 20+ people.
---
Q How is Hecht, Kleeger & Damashek, P.C. rated?
A Hecht, Kleeger & Damashek, P.C. has a 4.7 Star Rating from 83 reviewers.
Ratings and Reviews
Hecht, Kleeger & Damashek, P.C.

Aaron Lajara on Google

I recently had the pleasure of working with an outstanding law firm and can not be more impressed with the level of service and attention to detail they provided. From start to finish, the team at HKD and Judd Kleeger himself showed a deep level of expertise, professionalism, and thoroughness in their work.
At the outset, they took the time to truly understand my legal needs and goals, insuring that they were aligned with my best interests from day one. Each member of the team was available to answer any questions and was responsive to any concerns that arose throughout the engagement especially Jennifer and Mercedes.

---

Jonathen Haslett on Google

I recently worked with Jonathan Damashek from this firm who helped me win a big personal injury settlement case and I cannot recommend them highly enough. From the beginning, they showed a deep understanding of the law, diligently worked on my case, and kept me informed at every step of the process. Throughout the proceedings, Mr. Damashek and his team demonstrated their superior analytical skills and attention to detail. They were unrelenting in their pursuit of justice and stood by me every step of the way. Along with their exceptional interpersonal skills, which they used effectively with all parties, we were able to achieve a favorable outcome that exceeded my expectations. If you are in the process of selecting a lawyer for your legal representation, I highly recommend this firm for their expertise, dedication, and professionalism. Thank you, Hecht, Kleeger & Damashek, P.C, for a job well done!

---

Arnoldo Castro on Google

Hecht, Kleeger & Damash
I appreciate and admire the level of professionalism, care, and quality they have treated me and my case with. They are considerate with keeping me informed at every step of the process. The results that their actions generate are a true testament of their genuine dedication to resolve my case in the most just manner.

---

Clarisa De Leon on Google

(Translated by Google) My experience with the office of Hecht, Kleeger & Damashek has been exceptional. The help and support that my lawyer Judd Kleeger and Paralegal Joanna Amadiz have given me, I don't think I would have had anywhere else... My lawyer is very good, he fought hard for my daughter and her future. They listen to you and explain everything in great detail. I am very happy with the way my daughter's case came to an end. I will always recommend them.
(Original)
Mi experiencia con la oficina de Hecht, Kleeger & Damashek a sidio excepcional. La ayuda y apoyo que mi abogado Judd Kleeger y la Paralegal Joanna Amadiz me an brindado, no creo que lo ubiese tenido en otro lugar... Mi abogado es muy bueno, pelio fuertemente por mi hija y su futuro. Ellos te escuchan y te explican todo con mucho detalles.. Estoy muy contenta de la manera que el caso de mi hija llego al su final.. Los recomendare siempre.

---

Vance BOOM BOOM Mitchell on Google

I WOULD HIGHLY RECOMMEND THIS LAW FIRM IF YOU ARE LOOKING FOR ATTORNEYS THAT WILL FIGHT FOR YOU TOOTH AND NAIL TO GET WHAT YOU DESERVE.
EVEN ON DAYS WHEN I WAS READY TO GIVE UP THEY HELPED ME PULL MYSELF TOGETHER TO ACHIEVE THE GOAL.
JORDAN HECHT AND JONATHAN DAMASHEK ARE WHAT I LIKE TO CALL THE TOP TIER, THE BEST OF THE BEST, IN MY EXPERIENCE. I CANT THANK THEM ENOUGH. THEY FIGHT FOR THE HARD WORKING MAN THAT THESE MEGA CORPORATIONS TRY TO RUN OVER.

---
Load More Reviews
Overall Rating
Overall Rating
( 83 Reviews )
Write a Review