Bank of America
750 3rd Ave




New York,

NY

10017
Hours
Friday:
9:00 AM - 5:00 PM
Saturday:
Closed
Sunday:
Closed
Monday:
9:00 AM - 5:00 PM
Tuesday:
9:00 AM - 5:00 PM
Wednesday:
9:00 AM - 5:00 PM
Thursday:
9:00 AM - 5:00 PM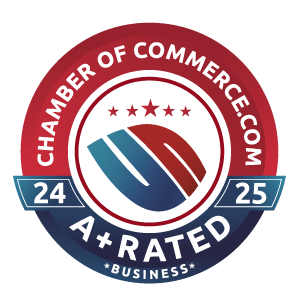 Products
Savings Accounts
Auto Loans
Home Mortgage
Home Equity Lines of Credit
Online Investing
Business Checking Accounts
Business Credit Cards
Checking Accounts
Credit Cards
Online Banking
Mobile Banking
ATM Services
Walk-up ATM
Cardless ATM
ATM accepts deposits and credit card payments
ATM located inside
Financial Center Services
Glass barrier at Customer Service desk
Accepts appointments
Financial Solutions Advisor
Notary
Commercial Deposits Accepted
Night Deposit Accepted
Change Orders
Cash Non Customer Checks
ATM Services Available
ATM Languages
English
Spanish
Chinese
Korean
French
Russian
Portuguese
Hours
Friday:
9:00 AM - 5:00 PM
Saturday:
Closed
Sunday:
Closed
Monday:
9:00 AM - 5:00 PM
Tuesday:
9:00 AM - 5:00 PM
Wednesday:
9:00 AM - 5:00 PM
Thursday:
9:00 AM - 5:00 PM
Ratings and Reviews
Bank of America

vola andriamanalina on Google


---

Geoffrey Chan on Google

I want give a special thank to Mark Hurlman. We went to the branch to get bank checks ( 4 in total ) and Mark was there to welcome us. His professionalism and interpersonal skill are exemplary. He's quick, intelligent very attentive and the whole process seamlessly. I applaud Mark and thank him for making our visit a positive and pleasant experience.

---

John M. on Yelp

The absolute WORST customer service of any bank or credit card company i have dealt with in 30 years. Long hold times, disconnections, misconnections, incorrect transfers, excuses, lies, utterly HORRIBLE to deal with.

---

Olivia Wu on Google

Good service

---

Zaira Jorge on Google

(Translated by Google) How unfortunate to have to write this review, I have had my account for more than 20 years, unfortunate the customer service of the online banking department is fatal. to the person who was supposedly helping me and in the end kept insisting that I had paid it twice one day after another. That doesn't make sense, I wanted to explain to him that it wasn't fair for it to happen to another person who actually doesn't have enough funds in their account and it's a problem, but unfortunate those things don't matter what matters is what a system says, not what happens to the customer. I have no choice but to close my account. The most there are banks.
(Original)
Que lamentable tener que escribir este review, tengo ms de 20aos con mi cuenta, lamentable el servicio al cliente del departamento de banca en lnea es fatal trate de hacer un pago con fecha programada y ya en DOS ocasiones me sacan el pago duplicado trate de explicarle a la persona que supuestamente me estaba ayudando y al final segua insistiendo que yo lo haba pagado dos veces un da tras otro . Eso no hace sentido, quise explicarle que no era justo que le pasara a otra persona que en realidad no tenga suficiente fondo en su cuenta y sea un problema, pero lamentable esas cosas no importa lo que importa es lo que dice un sistema no lo que le pasa al cliente. No me queda de otra que cerrar mi cuenta . Lo ms que hay son bancos.

---
Load More Reviews
Overall Rating
Overall Rating
( 28 Reviews )
Write a Review