Capital Billing Services
751 James P Brawley DR NW Ste 2




Atlanta,

GA

30318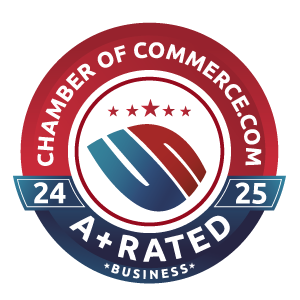 About
Capital Billing Services
Capital Billing Services Inc is an innovative Dental /Medical Billing, Practice Management & Consulting Company dedicated to providing your practice with the latest reimbursement strategies, information and services available to the health care Industry. Our #1 goal is to get you the reimbursement you are entitled to in a timely manner.
Questions & Answers
Q What is the phone number for Capital Billing Services?
A The phone number for Capital Billing Services is: (877) 614-5227.
---
Q Where is Capital Billing Services located?
A Capital Billing Services is located at 751 James P Brawley DR NW Ste 2, Atlanta, GA 30318
---
Q What is the internet address for Capital Billing Services?
A The website (URL) for Capital Billing Services is: https://www.capitalbillingservices.com
---
Q How is Capital Billing Services rated?
A Capital Billing Services has a 4.8 Star Rating from 25 reviewers.
Ratings and Reviews
Capital Billing Services

Admin Rone on Google

Such a great team to work with. We get reports bi weekly and standing meetings every Tuesday. 17 providers credentialed and we are still growing. We love the weekly dashboards on credentialing status and the monthly billing meetings. This team is great. (Fyi, thanks for moving us from Athena).

---

Rasheeda Williamson on Google

Please do not chose this billing company for your billings needs. Our medical office suffered an enormous financial loss in 2020 due to this company's dereliction of duty by one of their employees. After discovering numerous claims were either denied or never filed, the owners, James and Achsha Irungu, diligently and underhandedly took steps to cover up the loss. We held several meetings with them to rectify the situation and they refused to admit fault until we began performing our own investigation and uncovered a wealth of inadequate billing or no billing at all. PLEASE chose differently.

---

Patricia Allen on Google

Capital Billing provided a seamless Credentialing process for our Medical Team at Rone Health. They have also provided Timely billing services and follow up so we always know where we are with AR with Regular updates provided to us on process and claim statuses. We have also been provided excellent customer service.

---

Dark Shadow on Google


---

Nikki McDonald on Google

The credentialing process was expensive (as was expected) and took way longer than necessary. We started the process in October/November of 21 and were still having to email their representative and ask for information into February of 22. Communication was poor. I know the process is lengthy, but had coworkers start the process several weeks after me (with other companies) and finish several weeks before me. Once I was credentialed, I have had nothing, but problems with insurance companies telling me I'm still not in network with them. In late February, I found the company, Headway. I was able to recredential under them, at no cost to me. Within 8 weeks I was fully credentialed with six different insurance companies. I am still fighting with insurance companies to get claims paid that were filed before Headway took over. It is very frustrating, especially to see the other reviews in which people had a much different experience.

---
Load More Reviews
Overall Rating
Overall Rating
( 25 Reviews )
Write a Review