» Summit
» NJ Mold Testing & Remediation LLC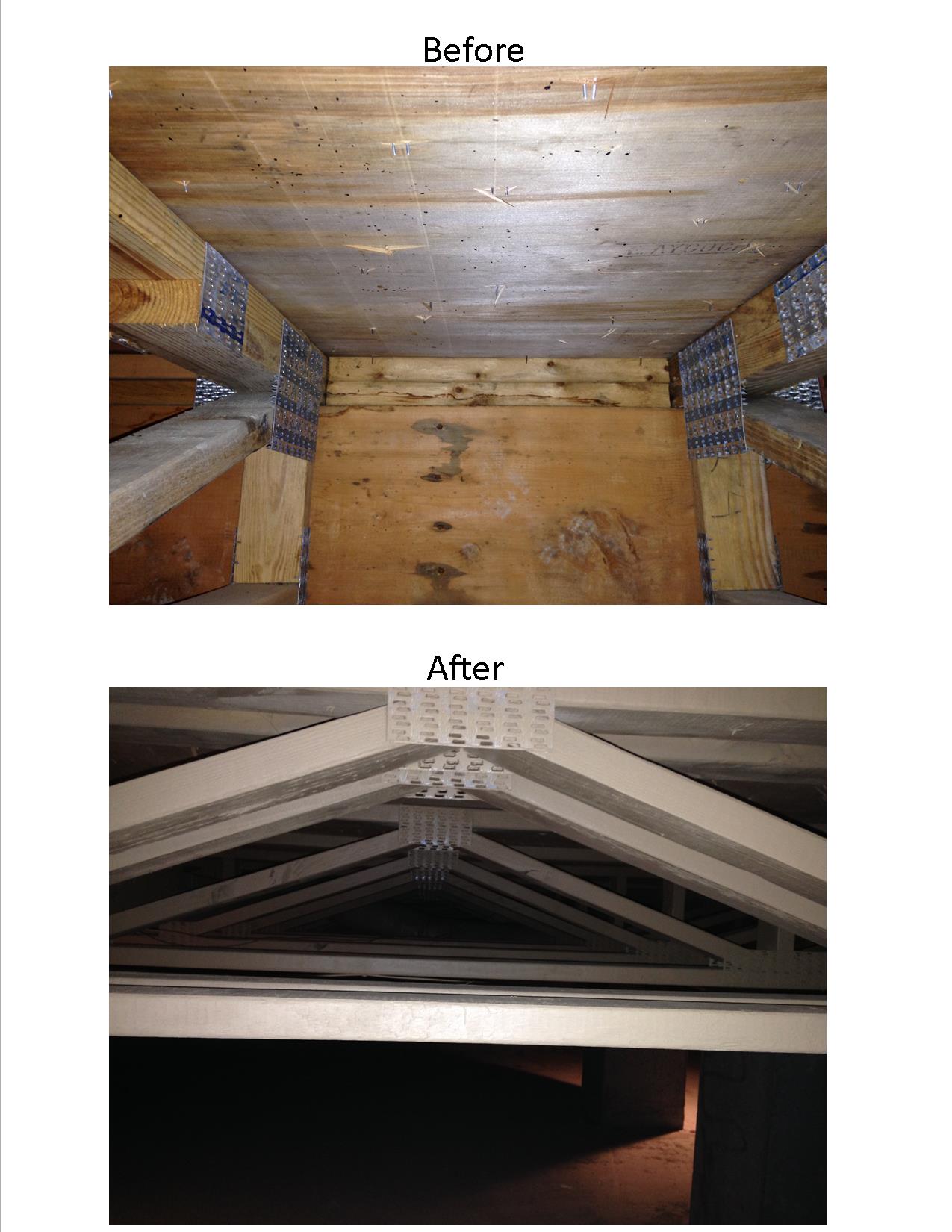 NJ Mold Testing & Remediation LLC
About
We at NJ Mold Testing & Remediation LLC are committed to find the source of the problem before mold appears, before it becomes a nightmare. Mold needs water, moisture to grow. If inspected regularly, and immediate action is taken when water damage occurs, you will protect yourself from costly damage. If you live in Elizabeth, Union, Westfield, Scotch Plains, Summit or any other part of Union County, we can help eliminate your mold problems.

If there is mold, our inspection and tests will determine what kind of mold exists, and establish a real plan of action! NJ Mold Testing & Remediation LLC will help you to find the origin of this problem. Our goal is to provide you with all of the options available to us, giving you the ability to make the best informed decision.
Business Features
TAGS:
air mold detector, air quality testing for mold, airborne mold test, attic mold removal, basement mold removal, bathroom mold removal, black mold detector, black mold home test, black mold inspection, black mold removal, black mold removal cost, black mold test, black mold treatment, certified mold inspector, check for mold in house, cleaning black mold, commercial mold killer, companies that check for mold, detect mold in home, eliminate mold, home mold inspector, home mold removal, home mold test, house mold inspection, house mold removal, household mold removal, indoor mold test, kill black mold, mildew remover, mold abatement, mold abatement cost, mold air test, mold analysis, mold and mildew, mold and mildew remover, mold assessment, mold check, mold cleaner, mold cleaning service, mold cleanup, mold contractors, mold control, mold damage, mold detection device, mold detector, mold eradication, mold experts, mold exposure test, mold in attic, mold in basement, mold in bathroom, mold in crawl space, mold inspection, mold inspection and testing, mold inspection cost, mold killer, mold mildew remover, mold mitigation, mold on walls, mold prevention, mold professional, mold remediation, mold remediation companies, mold remediation cost, mold remediation elizabeth, mold remediation services, mold remediation steps, mold remediation union, mold removal, mold removal companies, mold removal companies elizabeth, mold removal companies union, mold removal companies westfield, mold removal cost, mold removal services, mold removal solution, mold removal specialist, mold repair, mold restoration, mold services, mold specialist, mold spore test, mold testing, mold testing and removal, mold testing companies, mold testing cost, mold testing elizabeth, mold testing scotch plains, mold testing services, mold testing summit, mold testing union, mold testing union county, mold testing westfield, mold toxicity test, mold treatment, professional mold removal, professional mold testing, remove mold from wood, testing for mold in house, testing for mold in your home
CONTACT INFORMATION
Phone: (908) 293-7894
Website: www.nj-mold.com
Facebook: www.facebook.com/moldremediationnynjct
ADDITIONAL INFORMATION:
Special Offer: Give Us a Call For a Quote Today!!

CATEGORIES:
HOURS OF OPERATION
MONDAY: 8:00AM - 5:00PM
TUESDAY: 8:00AM - 5:00PM
WEDNESDAY: 8:00AM - 5:00PM
THURSDAY: 8:00AM - 5:00PM
FRIDAY: 8:00AM - 5:00PM
SATURDAY: 8:00AM - 5:00PM
SUNDAY: 9:00AM - 1:00PM
Reviews