Listen Up Class, Part 1: Teachers Are Struggling, What is Wrong?
"It's hard for teachers & others who work in our public schools to feel valued when lawmakers are considering bills that go after teachers," stated Andrew Spar, president of the Florida Education Association (FEA).
"It's hard for teachers & others who work in our public schools to feel valued when lawmakers are considering bills that go after teachers," stated Andrew Spar, president of the Florida Education Association (FEA).
Since becoming president of the FEA in 2020, Spar and his peers have already fought numerous bills that target and undermine teachers and affect other educational staff. However, the effects of these bills also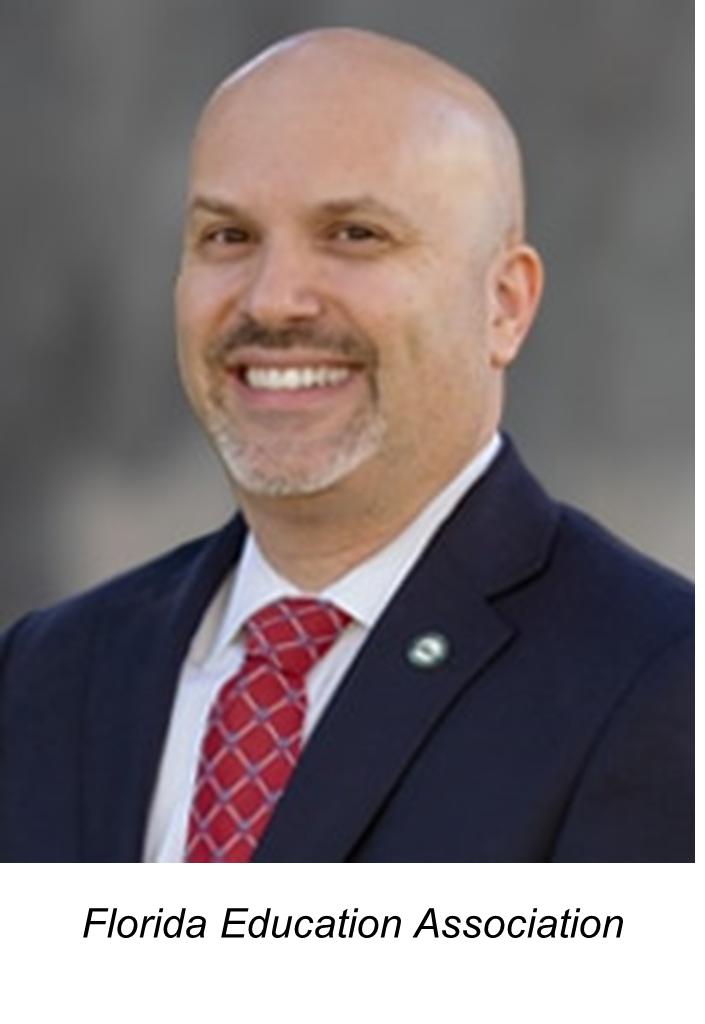 affect the students. Bills that address issues such as salary, silencing teachers' voices, and student safety, all of which affect the ability to provide our children with a high-quality education.
We trust them to mold the minds of our children not only from preschool but to adulthood; to shape those that will be future leaders and innovators. A study conducted by the University of Michigan found that children aged 6-17 now spend about seven and half hours a week more on academics than children of the same age did twenty years ago, making teachers more valuable to our society than ever before.
But if we hold them in such high regard, why do they continue to face problems, and what issues do they face?
To properly understand the issues teachers endure, we spoke to several teachers with a broad range of experience ranging from 1 to 30 years of experience teaching, who have taught different age groups, and even taught in other countries. We were curious to discover what influenced them to become teachers and what they found to be the most rewarding aspects of the job and discuss the difficulties they must face in their careers and how they believe we can help resolve these problems. Despite the diversity, responses were significantly more similar than different, presenting two observations: our teachers are passionate about what they do, but their struggles have long gone untreated.
Why Teach?
"Let's be honest, teachers have never been paid well, so it was not for the money," a sentiment that each teacher echoed individually. Some respondents knew they wanted to teach early on, and others fell into teaching serendipitously. Still, they all agreed they had a passion for sharing their knowledge, helping others, and matching their teachers' influence on them.
And there was one particular aspect of teaching the respondents unanimously agreed upon as one of the best, most rewarding parts of the job. Watching the children learn.
It did not matter if they had only taught one year or have been teaching for over thirty. There was no difference when working with preschool or high school. The students' impact is significant and the reason most respondents continue to teach. A collection of quotes from some of these teachers:
"Those 'aha' moments that you see when students understand concepts is what keeps me going."
"The best part of the job is actually working with the kids. Helping students learn and apply different skills and talk through strategies is just fun."
"I enjoyed engaging with the kids, and I taught quite a range of ages and abilities, from those who needed a lot of help to those who would come in at lunchtime to learn advanced math for fun. It was very rewarding, and I'm glad I did it."
"The best parts of teaching are my interactions with students and a sense of progress. Unlike retail or some other service jobs, there's not the same sense of repetitiveness and slog. Even if I'm teaching the same lesson to students, their reactions could be totally different. It's those reactions and the interpersonal relationships that really make my job enjoyable."
However, this may raise the question that if they love their job so much, what could they possibly mean when talking about teachers' constant struggles? As one teacher states, "I've never heard a teacher complain about teaching. It's the extra stuff."
So what is this "other stuff"?
Salary:
Teacher salaries have seen little change over the years; only a 1.06% difference since 1969 using data from the National Center for Education Statistics (NCES), adjusted for inflation. Using information provided by ZipRecruiter and the World Population Review, the average teacher salary is approximately 79% of the national average.
All the teachers agreed that pay is a factor that made them at least once consider seeking employment outside of teaching. In many cases, finding other or additional work is not only a consideration but a reality. According to a 2019 Pew Research Center study, about one in six U.S. teachers work second jobs. The NCES reports that these second jobs account for 7-9% of teachers' entire annual income. While the likelihood of this decreases with years of experience in teaching, 13% of those with thirty or more years of experience still find themselves working a second job.
"But teachers don't work over the summer!" some detractors may say. This argument is, of course, not valid for the many teachers that take a second job. However, many teachers take time teaching summer school or taking classes for certification renewal or career advancement. Even if a teacher chose to spend the entire summer relaxing, this argument still has flaws. Reports from Scholastic and the Bill & Melinda Gates Foundation found that teachers work, on average, about 11 hours a day, 15 hours more a week than the national average of 40 hours a week.
With the average summer break being approximately six weeks, we can more accurately compare the annual hours worked between a teacher and another professional. Assuming neither takes any other days off for holidays, vacations, or sick days, the regular employee working 40 hours a week for an entire 52 weeks would have worked approximately 2,080 hours that year. If we now look at a teacher working 55 hours a week (11 hours a day), but only 46 weeks out of the year (6 weeks of summer break), the teacher will have still worked an astounding 2,530 hours that year.
One teacher describes their schedule, "I am paid from 7:45 am to 3:15 pm daily. I get a 20-minute unpaid lunch break that I am often late to because of helping a student with a problem or disciplining someone, and a 40-minute break at specials that is taken by meetings, and then the kids leave at 2:45 pm, but I need to be at my dismissal spot helping until 3:05 pm. That leaves me with 10 minutes of paid time to grade, work on lesson plans, input data on their learning, or do any extra things we have to do as teachers. I have 40 kids. It doesn't get done in 40 minutes. I take work home or stay in my classroom until 5:00 pm, working. I stop getting paid at 3:15 pm."
While many lawmakers may offer ideas with the intent of financially helping our educators, the solutions are often only a temporary bandage to the more significant issue. In March 2021, Florida Governor Ron DeSantis announced he asked the Florida legislature to approve $216 million in funding to give $1,000 bonuses to public school principals and teachers. While, on a surface level, it sounds like a benefit and well-intended, the FEA says the effort is appreciated, but educators need more than a one-time bonus. The FEA also argues that it is not only principals and teachers that deserve a reward, stating that the proposal fails to recognize the support staff who have also contributed extra time and resources to keep students safely learning during the pandemic.
Currently, the FEA fights for Senate Bill 298, which returns local control to decisions about salary schedules, allowing the unions to negotiate fair salaries for all instructional personnel and not just the teachers and principals, amongst removing particular requirements that can restrict raises.
Support & Training:
It is easy to see how the Coronavirus pandemic bred difficulty for teachers and students as it required them to learn new programs and teaching methods so suddenly. However, our teachers told us that the sudden implementation of new technologies and required processes were standard before the pandemic. Often implemented right before the start of the school year, teachers often receive inadequate or no training. The younger teachers say most of their training came from asking their older colleagues, but even the teachers with more experience claim this to be far too frequent an issue and why some peers left teaching altogether.
One teacher notes that colleges are also to blame, as they do not adequately prepare graduates with an authentic teaching experience. "​​Often, the only classroom experience people have is with their internships at the end of the program. Your hand is held a lot through that, and quite honestly, it only teaches a little bit of lesson planning. Also, when you get a job and become a teacher, no one has told you how to input grades, create sub plans, collect data on your kids, deal with behavior issues, deal with cultural issues, or how to navigate any of the online portals your school may use. College doesn't teach you, and your school doesn't. Everyone expects you to figure it out."
Another teacher similarly agrees, "I think teacher training and theory is not often linked to pragmatic examples in the classroom. I remember from my education classes a lot of things that were great in theory, but I had no idea how to put them into practice."
One former teacher specializing in history shares their first-year teaching story, a shining example of training and support neglect. "I got a position teaching a technology-based subject that was not previously taught at that school, and I had to come up with the curriculum for it based on the state standards for the class. So, as you can imagine, being a first-year teacher, teaching a field out of my specialty with no set curriculum was tough. To make things worse, I got very little input and support from other staff and administrators. Outside of observations, I didn't get any feedback from administrators on what I could improve on."
To assist teachers, many teachers' unions offer their members a variety of training programs. These programs exist at the national and state level, but even local unions provide training for their members. An example of this comes from Florida's Broward Teachers Union (BTU), which offers many courses to equip its members with proper training for the classroom colleges and schools fail to provide. These courses include many topics, a few examples being strategies in assisting students with disabilities, anti-social behavior management, and even first aid skills schools fail to train them in.
Safety:
Of course, we want our students and faculty to be safe, and this became a topic of great debate and discussion upon decisions to reopen schools during the pandemic.
Teacher unions fiercely rallied for the safety of faculty and students. "Our fight to protect our members, our children, and our public schools continue. Every educator I know wants nothing more than to be in the classroom with our students — safely," says Spar.
Controversy erupted in Florida after Commissioner of Education Richard Corcoran made a mandate requiring "all school boards and charter schools governing boards must open brick and mortar schools at least five days per week" (an action resulting in a lawsuit by the FEA). This controversy comes on top of another debate with Governor DeSantis' ban on mask mandates. Many teachers were not only concerned about safety but the threat of losing funding for not complying.
Anna Fusco, president of the BTU, has been a leading voice in ensuring teachers' voices are heard and challenging these politicians, representing over 18,000 Broward County Public Schools teachers and support staff.
Fusco also said it has been difficult for the union to check how many students come to different schools for in-person learning.
"Some of the principals are blocking us, that they don't want us to get that count. They don't want us to ask, 'How has the teaching been changed? Are you doing it simultaneously? Are they going to be behind the computer? Do you have to walk around the room and break the social distancing?'"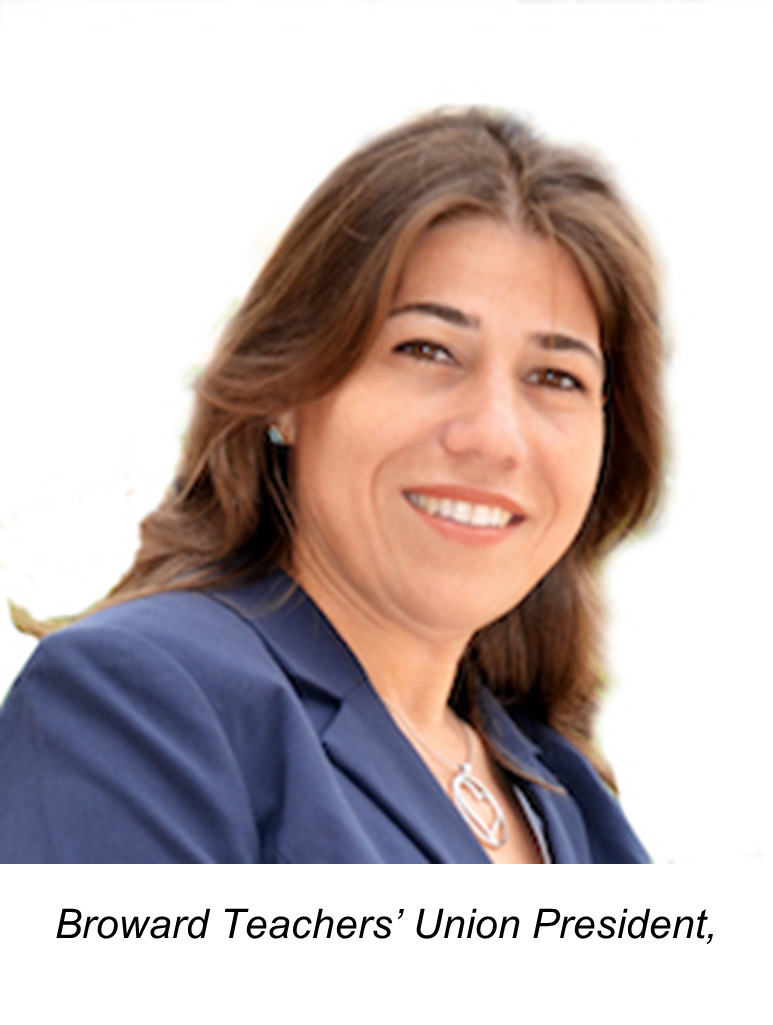 Fusco said. "We are being blocked and told you don't have a right to ask those questions. That is a concern."
In January 2021, the BTU sued the school district for ending remote teaching options for teachers with severe medical conditions, putting their health at significant risk.
Recently, Fusco has further challenged the Governor about Florida being the only state yet to apply for school COVID relief, which restricts schools from receiving $2.3 billion in funding. This funding could be used for providing valuable resources to ensure the safety of students and staff.
While views on mask mandates and school reopenings are topics of fierce debate, it is still inspiring to know there are those passionate enough to challenge those in power if it means the safety of their peers.
That's All, Right?
Concerningly, these are only the most public issues teachers face. Our teachers still have to face a system that values numbers over education, erodes their benefits, and silences their voices. These issues have resulted in a teacher shortage that not only makes their jobs more difficult but directly affects the quality of our children's education and their safety.
For more details on these issues, what people are doing to help teachers, as well as what you can do to help our educators, please read part 2 of this article here: https://www.studentloanhelpgroup.org/listen-up-class-part-2-teachers-are-struggling-what-is-wrong/