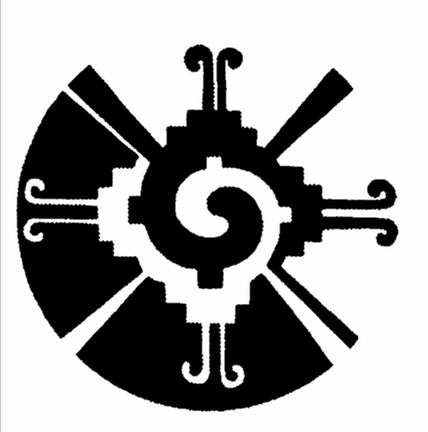 About
USE YOUR MIND TO HEAL Wendy E Wagner Ph.D. is a body/mind/spirit integrative therapist supporting the communities of Santa Fe, and Taos. I am a traditionally trained therapist specializing in mind training. Traditional psychotherapy focuses on the emotions. However there is another very important step to take for far faster healing - and that is the recognition that thought informs all emotion. There is no such thing as a thought that has no consequences. There are no neutral thoughts. Every second your mind is making choices. Is it moving forward to bright promising choices or is your mind stuck dredging up depressing thoughts or projecting anxiety and dysfunction into your future? In consciously choosing which thoughts to think, you make the biggest transformation of all - from victim consciousness to gaining full control of your life. The pain and confusion that you are feeling right now has a message for you. What is that message? What thoughts do you have that make an illness or difficulty more painful than it need be? Your mind could be focused on anything that you choose. What is keeping you from having control of your life? Whatever your degree of discomfort, it is always a message from your inner self and your body. Science has verified that every cell of your body is listening to your thoughts. Are you showering them with joy and appreciation or criticism and anger? No matter what your life circumstances, you have the power to change your mind AND change your emotions. This mental control naturally leads in turn to improved external circumstances. I offer you a warm, compassionate environment as well as the tools you need to explore your mind and psyche while expanding your power of choice. If you are housebound due to illness, disabilities, or young children I offer counseling sessions in the comfort of your own home. We will examine inappropriate guilt (which is at the base of much discomfort), interpret the messages of illness and trauma, and learn to love and appreciate ALL the parts of you - with a generous heart and ample gratitude. I bring close to 40 years of counseling experience to my practice. Over the years I have worked extensively with individuals, groups, teens, parents, addicts, elders and cancer patients. In addition to my degrees and certifications, I also bring times of intense seeking during numerous silent and solitary retreats that lasted for over a month in the most isolated places on Earth. During these periods, I had no conversations, no reading materials, and no devices. It is very possible that these times of unbroken solitude contributed more originality and authenticity to my practice than any book learning. I do not offer theories in my practice, but I offer my experience - my experience with mindfulness, with seeking, with health issues, with the benefits of solitude, and most importantly with the ways that the mind can either deceive or be used to cultivate peace. I live in Taos, New Mexico. I have had a private counseling practice since 1985. I have also taught in schools and colleges and have worked as a family therapist with non-profit organizations in California and Hawaii. I specialize in smoking cessation, PTSD counseling, addiction recovery, parenting and pre and peri-natal counseling, infant and child development, teen and adult therapies. As a cancer survivor, I am particularly interested in supporting cancer survivors, senior transitions, as well as illness and trauma recovery. I received my Masters degree in Transpersonal Psychology from the Institute of Transpersonal Psychology in 1980 and my Ph.D. in Psychology from Summit University in 1994. I was certified as a Master Hypnotist in 1991 by the Heartwood Institute and certified as an Addictions Counselor in 1994 by the West Coast Institute of Addictive Studies.
Business Features
SERVICES
Abuse

,

Academic Problems

,

Accepting New Patients

,

ADD & ADHD

,

Addiction Counseling

,

Adolescent Counseling

,

Adult Counseling

,

Age Regressions

,

Alternative Lifestyles Counseling

,

Art & Play Therapy

,

Aviation Crisis Management

,

Bad Habits

,

Behavioral Counseling

,

Blended Families

,

By Appointment Only

,

Childbirth Preparation

,

Chronic Fatigue Syndrome

,

Chronic Pain Relief

,

Clinical Psychology

,

Clinics

,

Conflict Mediation

,

Counseling

,

Deaf Services

,

Depression Counseling

,

Disability Counseling

,

Dream Analysis

,

Drug & Alcohol Abuse Treatment

,

Drug Free Therapy

,

Eating Disorders

,

Expressive Therapy
CONTACT INFORMATION
Phone: (575) 613-9557
ADDITIONAL INFORMATION:
CATEGORIES:
HOURS OF OPERATION
MONDAY: CLOSED.
TUESDAY: 9:00AM - 8:00PM
WEDNESDAY: 9:00AM - 8:00PM
THURSDAY: CLOSED.
FRIDAY: 9:00AM - 8:00PM
SATURDAY: CLOSED.
SUNDAY: CLOSED.
Reviews