HelloSells
1033 SE Main St




Portland,

OR

97214
Hours
Friday:
24 Hours
Saturday:
24 Hours
Sunday:
24 Hours
Monday:
24 Hours
Tuesday:
24 Hours
Wednesday:
24 Hours
Thursday:
24 Hours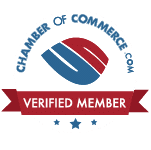 About
HelloSells
HelloSells is the missing link between sales and marketing. We help small businesses increase sales conversions and maximize their marketing ROI. HelloSells provides four services.They are Answering service, Lead qualification service, call center services and appointment scheduling services.
Lead Qualification Service:
This is the core service of our company. Not all businesses are worth the time. Studies have shown how important it is for businesses to respond faster to important leads. We capture leads 24/7 coming in from multiple channels and respond within 4 seconds. Our US based team will qualify the important leads and set up appointments with you. This enables many businesses to prioritize and spend their time only with leads who are most likely to convert, thereby closing sales quickly.
Answering Service:
Another important service that we offer is answering service. Our agents are available 24/7/365 to answer your callers, qualify your leads, and either transfer the hot lead, or book an appointment in your calendar. We understand that every business has unique requirements and hence we provide customized scripts. You can tailor the scripts accordingly. We automatically push contacts to your CRM. We integrate with a lot of platforms like Salesforce, Pipedrive, Hubspot, Zoho, Zendesk, Zapier, Slack, Real Estate Webmasters, etc. Check our Integrations page for more.
Call Center Services:
HelloSells provides Call Center Services to provide businesses with prompt responses and a personalized customer service experience. We have real people and not bots to handle all incoming calls 24/7 365 days. Most businesses lose out on many important deals due to fixed available timings. Our services help you in bridging that gap.
Appointment Scheduling Service:
HelloSells provides 24/7 live Appointment Scheduling Service to keep your calendar up to date. We integrate with your calendar and set appointments. You will receive instant notification with all the required details of your calls. This service ensures that you spend your time qualitatively and grow your business effectively.
We also provide a suite of tech tools to help you work smarter from anywhere: video meetings, calendar booking, and live web chat. We're perfect for growing sales & marketing teams looking to push their sales to the next level. We're highly customizable, highly flexible, and focused on supporting your business wins.
Services
24/7 Lead Qualification Service
24/7 Answering Service
24/7 Appointment Setting services
24/7 Call Center services
Questions & Answers
Q What is the phone number for HelloSells?
A The phone number for HelloSells is: (800) 550-4955.
---
Q Where is HelloSells located?
A HelloSells is located at 1033 SE Main St, Portland, OR 97214
---
Q What is the internet address for HelloSells?
A The website (URL) for HelloSells is: https://www.hellosells.com/
---
Q Is there a key contact at HelloSells?
A You can contact Fiona Stevenson at 1-800-550-4955.
---
Q What days are HelloSells open?
A HelloSells is open:
Friday: 24 Hours
Saturday: 24 Hours
Sunday: 24 Hours
Monday: 24 Hours
Tuesday: 24 Hours
Wednesday: 24 Hours
Thursday: 24 Hours

---
Q How is HelloSells rated?
A HelloSells has a 4.7 Star Rating from 3 reviewers.
Key Contacts
---
Hours
Friday:
24 Hours
Saturday:
24 Hours
Sunday:
24 Hours
Monday:
24 Hours
Tuesday:
24 Hours
Wednesday:
24 Hours
Thursday:
24 Hours
Ratings and Reviews
HelloSells

John Eaton on Google

Good service. Great execution

---

Chandra Nu Power on Google

I worked with Indhra S for over an hour on the script and she was very patient, attentive and thorough.
I have talked with many people in the client services section to revamp script etc..and have found several things to keep in mind.
You are working with India and the terminology used will say may I and may i ask, and will alert any of your callers and clients to the fact that they are calling a service. Therefore if you spend the time to work with the script and wording, this will be a great fit for you and your company. But know that even when you are being specific in the way you wish for things to be said, the wording will still sound culturally different, unless you go online and work with the script yourself to reword it.
The ability to work with the script is easy and the online portal is user friendly. The other way to change things via screen share by working with someone in client services is another way to get it done.

---

Tim Crouch on Google

Great service and people. Highly recommend.

---
Overall Rating
Overall Rating
( 3 Reviews )
Write a Review