USPA Nationwide Security
601 Brickell Key Dr #700




Miami,

FL

33131
Hours
Saturday:
24 Hours
Sunday:
24 Hours
Monday:
24 Hours
Tuesday:
24 Hours
Wednesday:
24 Hours
Thursday:
24 Hours
Friday:
24 Hours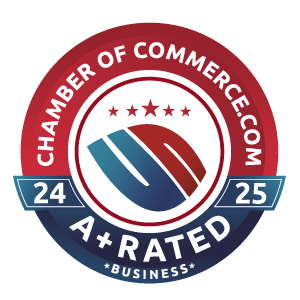 About
USPA Nationwide Security
As seen in Forbes and Ocean Drive Magazines. Since our establishment in 2005, we have been dedicated to providing top-notch security services to our valued clients. As a woman-owned and veteran-owned security guard company, we take pride in our commitment to excellence and our unique perspective in the industry.

At USPA Nationwide Security, we understand the importance of having highly trained and experienced professionals leading and managing our security details. That's why our teams are led by former Army, Rangers, and Navy SEALs who bring their exceptional skills and expertise to every assignment. Our focus on quality and precision ensures that our clients receive the highest level of protection and peace of mind.

Beyond our dedication to exceptional security services, we are also deeply committed to making a positive impact in our communities. Through our nonprofit wing, Kingsman Philanthropic Corp, we allocate up to 50% of our profits to combatting the heinous crime of human trafficking, particularly targeting women and children. By supporting this vital cause, we aim to bring an end to the suffering and exploitation faced by vulnerable individuals, and create a safer and more just world for all.

We believe that our success as a company is not solely measured by our profitability, but also by the positive impact we make on the lives of others. Through our unwavering commitment to excellence, our veteran-led security details, and our dedicated support to Kingsman Philanthropic Corp, we strive to be a force for good both within and beyond the security industry.
Services
Bodyguard Service
Security Guard Service
Event Security
Bug Sweeps (TSCM)
Maritime Security
Kidnap Recovery
VIP Security (Titanium)
Fire Watch Service
Armed Guards
Secure Transport Service
Nationwide Security Service
Specialities
Fire Watch Service - Emergency Service 24/7 Dispatch
TSCM - Technical Surveillance Countermeasures
Former Navy SEALs as Bodyguards
Former Army Rangers as Bodyguards
Media
As Seen in:
Forbes Magazine Fox News Daily Beast Yahoo News Ocean Drive Magazine Hamptons Magazine
Questions & Answers
Q What is the phone number for USPA Nationwide Security?
A The phone number for USPA Nationwide Security is: (800) 214-1448.
---
Q Where is USPA Nationwide Security located?
A USPA Nationwide Security is located at 601 Brickell Key Dr #700, Miami, FL 33131
---
Q What is the internet address for USPA Nationwide Security?
A The website (URL) for USPA Nationwide Security is: http://www.uspasecurity.com
---
Q What days are USPA Nationwide Security open?
A USPA Nationwide Security is open:
Saturday: 24 Hours
Sunday: 24 Hours
Monday: 24 Hours
Tuesday: 24 Hours
Wednesday: 24 Hours
Thursday: 24 Hours
Friday: 24 Hours

---
Q How is USPA Nationwide Security rated?
A USPA Nationwide Security has a 5.0 Star Rating from 61 reviewers.
Hours
Saturday:
24 Hours
Sunday:
24 Hours
Monday:
24 Hours
Tuesday:
24 Hours
Wednesday:
24 Hours
Thursday:
24 Hours
Friday:
24 Hours
Ratings and Reviews
USPA Nationwide Security

Sharon Kende on Google

Michael Evans flew a friend of mine home from Europe. He orchestrated almost everything except for a food and a ride to the airport (which a separate company took over).

---

Anthony Lifrieri on Google

I recently used USPA's fire watch service at one of my properties, they were awesome. The guards were attentive and aware and the management team stayed in constant contact with us. We will be looking to use them at all of our properties.

---

Jason Cantie on Google

USPA Nationwide Security Was there for us at a desparate time! Their service was fast and professional! I Highly recommend them!

---

Rosane Silva on Google

USPA proved their commitment to making a positive impact on people's lives when they helped me at no cost.
Its uncommon to see a security company go above and beyond their call of duty to help someone in need. It shows that they truly care about the community they serve. Thank you to Dan, Brian and both Mikes.

---

Howard Williams on Google

I highly recommend USPA for any and all security needs. Throughout the entire process and from top to bottom, I found them to be dependable, professional and agile to my specific needs. Additionally, the communication with their operations team (Dan, Brian and Mike) honestly exceeded my expectations, as they were thoroughly involved in every step of the project. I will definitely be using them in the future.

---
Load More Reviews
Overall Rating
Overall Rating
( 61 Reviews )
Write a Review