ALAMEDA FAMILY PRACTICE FL
12627 San Jose Blvd STE 801




Jacksonville,

FL

32223
Hours
Sunday:
Closed
Monday:
10:00 AM - 5:00 PM
Tuesday:
10:00 AM - 5:00 PM
Wednesday:
10:00 AM - 5:00 PM
Thursday:
10:00 AM - 5:00 PM
Friday:
Closed
Saturday:
Closed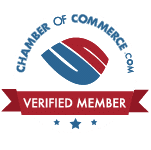 About
ALAMEDA FAMILY PRACTICE FL
About Alameda Family Practice FL
Come discover why Alameda Family Practice FL is the leading choice for primary care in the area. Our commitment to excellence ensures that you'll receive the best care possible. Experience the difference today!
Visit By Appointment Only
904-467-5855
Mission
To be able to provide personalized, quality care with compassion, dignity, and respect to all patients in the community.
Vision
To reduce health disparity among the primary care sections and promoting wellness through early detection and prevention.
About Ms. Piseth Knight, APRN
Our clinic is run by Ms. Knight, a highly experienced and knowledgeable family nurse practitioner. She has an extensive background in primary care and is passionate about helping her patients get the medical attention they need. Ms. Knight was born in Phnom Penh, Cambodia and received her master's degree from the University of Phoenix. She has more than 12 years of experience working in hospitals, family practices, and urgent care. With her extensive expertise, Ms. Knight and her team are here to help you achieve your healthcare goals.
Ms. Knight is committed to providing quality patient care and has built her practice on the foundation of empathy and compassion. She strives to provide a comfortable and welcoming atmosphere for all of her patients. Her goal is to treat each patient with respect and understanding, and to help them achieve their health goals.
We strive to create a safe, welcoming, and patient-centered environment. Our team is committed to providing our patients with the highest quality of care and service. We believe in providing care with compassion, honesty, respect, accountability, and integrity. We also strive to provide a comfortable patient experience by taking the time to listen to our patients and providing individualized care.
When she is not treating patients, Ms. Knight enjoys spending time with her family, running, hiking, swimming, camping, listening to music, decorating, investing and spiritual growth.
Patient Reviews from other clinic:
https://provider.kareo.com/piseth-knight
Services
MEDICAL SERVICE
PRIMARY CARE SERVICE
Specialities
FAMILY MEDICINE
INTERNAL MEDICINE
Amenities
We offer same day visits for those patients are sick and in need of care right away. Save the hustle of going to the ER and urgent care.
Questions & Answers
Q What is the phone number for ALAMEDA FAMILY PRACTICE FL?
A The phone number for ALAMEDA FAMILY PRACTICE FL is: (904) 467-5855.
---
Q Where is ALAMEDA FAMILY PRACTICE FL located?
A ALAMEDA FAMILY PRACTICE FL is located at 12627 San Jose Blvd STE 801, Jacksonville, FL 32223
---
Q What is the internet address for ALAMEDA FAMILY PRACTICE FL?
A The website (URL) for ALAMEDA FAMILY PRACTICE FL is: https://www.alamedafamilypracticefl.com/
---
Q How big is ALAMEDA FAMILY PRACTICE FL?
A ALAMEDA FAMILY PRACTICE FL employs approximately 2-5 people.
---
Q Is there a key contact at ALAMEDA FAMILY PRACTICE FL?
A You can contact KEVIN ROPER at (904) 467-5855.
---
Q What days are ALAMEDA FAMILY PRACTICE FL open?
A ALAMEDA FAMILY PRACTICE FL is open:
Sunday: Closed
Monday: 10:00 AM - 5:00 PM
Tuesday: 10:00 AM - 5:00 PM
Wednesday: 10:00 AM - 5:00 PM
Thursday: 10:00 AM - 5:00 PM
Friday: Closed
Saturday: Closed

Key Contacts
---
Hours
Sunday:
Closed
Monday:
10:00 AM - 5:00 PM
Tuesday:
10:00 AM - 5:00 PM
Wednesday:
10:00 AM - 5:00 PM
Thursday:
10:00 AM - 5:00 PM
Friday:
Closed
Saturday:
Closed
Ratings and Reviews
ALAMEDA FAMILY PRACTICE FL