The Hassell Law Group
4079 19th Ave




San Francisco,

CA

94132
Hours
Thursday:
9:00 AM - 6:30 PM
Friday:
9:00 AM - 6:30 PM
Saturday:
Closed
Sunday:
Closed
Monday:
9:00 AM - 6:00 PM
Tuesday:
9:00 AM - 6:00 PM
Wednesday:
9:00 AM - 6:00 PM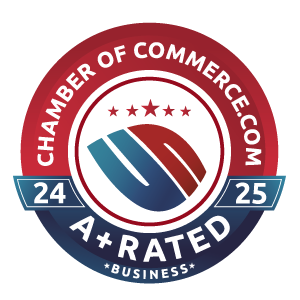 About
The Hassell Law Group
Have you or someone you love been seriously injured or killed in an accident? You have come to the right place. We obtain exceptional results for people just like you. We know how to win cases and get your personal injury claim paid. And it costs you nothing unless we get your claim paid.
Allow yourself the peace of mind of having our experienced award-winning team on your side. Let us handle getting you financially compensated, so you can focus on recovering from the accident.
Our legal team has over 100 years of combined legal experience in personal injury law. Experience matters. Our record of consecutive award-winning results for our clients is proof of our commitment to getting you an excellent outcome for your case.
There are NO attorney's fees unless we recover.
We are paid out of the compensation we obtain for you.
We will also evaluate your case for FREE.
Questions & Answers
Q What is the phone number for The Hassell Law Group?
A The phone number for The Hassell Law Group is: (415) 334-4111.
---
Q Where is The Hassell Law Group located?
A The Hassell Law Group is located at 4079 19th Ave, San Francisco, CA 94132
---
Q What is the internet address for The Hassell Law Group?
A The website (URL) for The Hassell Law Group is: https://hasselllawgroup.com/
---
Q Is there a key contact at The Hassell Law Group?
A You can contact Dawn Hassell at (415) 334-4111.
---
Q What days are The Hassell Law Group open?
A The Hassell Law Group is open:
Thursday: 9:00 AM - 6:30 PM
Friday: 9:00 AM - 6:30 PM
Saturday: Closed
Sunday: Closed
Monday: 9:00 AM - 6:00 PM
Tuesday: 9:00 AM - 6:00 PM
Wednesday: 9:00 AM - 6:00 PM

---
Q How is The Hassell Law Group rated?
A The Hassell Law Group has a 5.0 Star Rating from 46 reviewers.
Key Contacts
---
Hours
Thursday:
9:00 AM - 6:30 PM
Friday:
9:00 AM - 6:30 PM
Saturday:
Closed
Sunday:
Closed
Monday:
9:00 AM - 6:00 PM
Tuesday:
9:00 AM - 6:00 PM
Wednesday:
9:00 AM - 6:00 PM
Ratings and Reviews
The Hassell Law Group

dgorny on Google

My wife and I were in a significant accident. Within a few weeks the landscape became complex with bills, insurance companies and ongoing treatments. While I have a technical background, these complexities were not familiar and would have been more than a full-time job to sort out. The Hassell Law Group came highly recommended from another law firm with different expertise. Engaging with HLG was simple and it was easy to get them spun up on our case. Once we saw the straightforward valuable advice they were providing, we quickly agreed to become a client and have them represent us.
They explained to us in plain language what was important to the case, and what was important for our physical recovery. It was comforting to know they truly cared about our physical not just financial recovery. They were very responsive and always willing to answer the many questions generated by my technical curiosity. We provided the information we received, and they handled the interfacing to all the third parties. This allowed us to focus on our physical recovery, and remove any stress related to the case.
The lead on our case left the firm because of the commute. The transition was very well handled by the attorney leaving and those picking up the case. There was never a time we felt the transition might adversely affect our case. In fact, Dawn L. Hassell, HLGs managing attorney, took over the lead on our case. She was fully spun up before our first meeting and fully engaged until the resolution. Even though she was traveling in the beginning to support her family with health concerns, she was always responsive and on top of the case.
The case was resolved and we received the maximum amount available from all insurance policies which was a substantial amount of money. HLGs background and familiarity with such cases allowed for resolution without trial or drawn-out disputes. They were firm yet fair with the third parties allowing for resolution in the best possible time frame for such complex cases.
We have supreme confidence in their ability to handle such cases for us in the future should the need unfortunately arise. We will most certainly reach out to them first for future law needs independent of area, because we trust that if its not their expertise then they will likely provide a solid reference.
We truly appreciate the support the Hassell Law Group provided us. We very rarely write reviews but felt so positive about our experience that we wanted others to know about it.

---

C H on Google


---

Jimmy Ly on Google

The team at Hassell Law group are so amazingly helpful. I was involved in a rear-end collision. My car was totaled and I sustained some neck and backing injuries. Sam from Hassell Law group assisted and supported me in handling my case. He made the process for my settlement simple and most importantly, stress free. The communication throughout the process was also very consistent and thorough. Sam always kept me in the loop about what was happening and that made me feel confident about my case. I will definitely contact Hassell Law Group again in the future and would recommend anyone whos been injured in a car incident to do the same.

---

Marco Lopez on Google

I had the privilege of working with Dawn Hassell on my motor vehicle accident case, and I am so grateful for her services. Since 2021, she has been working tirelessly to ensure that my future health and well-being were protected.
Throughout the entire process, Dawn demonstrated professionalism, expertise, and compassion. She was always available to answer my questions and address my concerns, and her attention to detail was exceptional. Her determination to get me the best possible outcome never wavered, and she made sure that all aspects of my case were taken care of.
Dawn was able to negotiate with insurance companies and other parties involved in the case to ensure that my future health and financial stability were protected. Her expertise and knowledge of the law were evident, and I felt confident that she was doing everything possible to help me.
I would highly recommend The Hassell Law Group to anyone in need of a competent and compassionate attorney. She truly went above and beyond to ensure that my future was secure, and I cannot thank her enough for everything she did for me.

---

Pauline Ha on Google

Getting into a car accident was one of the worst events that has happened in my life. But finding the Hassell Law Group, Dawn and her team was the best thing that came out of this unfortunate experience.
From the moment I contacted the Hassell group, they were caring, considerate, responsive and professional.
I mainly worked with Dawn and Caroline, who walked me through every step, explained my rights, the legal procedures, and what to expect. They advocated for me, made sure the insurance companies don't take advantage of me, and resulted in getting the maximum compensation possible.
Most importantly, Dawn always focused on me getting better from my injuries. Even though the process was long, whenever I expressed I still had symptoms, Dawn made sure I went back to treatments and get better. I never felt the pressure to settle and my recovery was her priority.
The team was always responsive, I could easily reach someone with a phone call or an email. I felt like I was a VIP!
Getting into a car accident is scary. I had a million things to juggle- life, family, work, treatments, doctor appointments... etc. I'm glad Dawn and her team were able to share the burdens.
If you've gotten into a car accident, there's no reason not to hire a firm who will stand by you until the end. And finding one who's knowledgeable, experienced is the best thing you can do for yourself.
Thank you, Dawn, Caroline and team, I'll definitely recommend you to all families who need your help!

---
Load More Reviews
Overall Rating
Overall Rating
( 46 Reviews )
Write a Review