» Growth Hacking: Best Blogs and Articles About Growing a User Base
Growth Hacking: Best Blogs and Articles About Growing a User Base
BY: ANN SMARTY ON MONDAY, MAY 06, 2013
While the matter of growth has always been an important one, the concept of growth hacking has become more prevalent in current marketing circles. It is simply the process of finding that one little trick that will boost your growth and increase your user numbers in a significant way in the short term. That surge can then be used for long term benefits.
But growing a user base is about more than finding a hack, and if you never manage to discover yours you can still always improve your growth rate. A lot of blogs and articles have been created to specialize in certain marketing genres. These are some of the best that you should be sure to check out.
Traffic


About.com's 15 Traffic Tips- I like About.com. The work posted there tends to be extremely informative and written in such a straight forward way that there is no way you won't be able to follow their advice. While most lists I have seen on this topic have been useless, this one is much more better constructed than I was expecting to find. Especially for the beginner that wants a comprehensive checklist.

SEOMoz's 21 Traffic Tips- Thanks to the site's ever increasing popularity and helpfulness, SEOMoz will end up on pretty much any list. This is a great list of 21 tips to increase blog traffic. While a lot of the tips are ones you have heard before, he goes more deeply into each suggestion and helps you to see why every single one should be followed, rather than you picking and choosing which ones to try.

How to Attract Followers and Build a Blog Community- Not a lot of posts these days are focusing on building a long standing community through traffic generation. The idea isn't just to lead people to your site, but to keep them there and have them come back. That is the true measure of growth for any site. This post is very straight forward and aims more at the social building side of things.

Lord, Wilt Thou Not Leadeth My Blog to Reach 1,000 Page Views per Day? - This one is a little iffy, as it is very niche specific. Enough that most of us who aren't religious and/or running a religious based website might get the impression that it is useless to us. But that isn't true, it is actually a very interesting post. I would say that the writer engaged in a more mild form of grown hacking in his overall creation and implementation of him niche. It is a great example of how successful you can be by getting very specific.
PPC
PPC Hero Guides- The real winner on this site is the guide collection, which features full tutorials on different pay per click topics and marketing. The guide to Paid Search Acronyms and Terminology is my favorite by far, and I would recommend it to anyone who wants a thorough run down of the topic.

Certified Knowledge - A full resource site, you can get the free content, try a free trial or check out the paid membership option. Any of the options are good ones, and Brad posts regularly, usually several times a day, with useful tips and guides that will help you along the way. A lot of it is PPC, but there are other subjects covered, as well.

PPC Blog- It has been a full year since this blog was updated, and that is a shame. But the content already hosted there is well worth a read and should keep you busy for awhile. It might be a little outdated with changes that were made at the beginning of the year, but most of it is still relevant.
Link Building
Kaiser the Sage- His name might sound like something you would hear during a Dungeons & Dragons tabletop party, but the info here is great. Some of the best link building advice on the web has been published on the blog, and he offers services, as well.

Vertical Measures- You probably know this site due to the services they offer, which are very popular. But you would be remiss if you weren't to check out their blog. They post anywhere from daily to several times a week, and everything there is always extensive.

LinkBildr - I am always sad to see this blog not getting quite the recognition it deserves, because Ryan Clark is an excellent link builder, marketer and writer. His posts don't pull any punches, and he tells it like it is without sugar coating it. A good example is a recent post he wrote that mentioned the high number of link building 'agencies' that are full of waffle and not worth the time they take to hire.
General SEO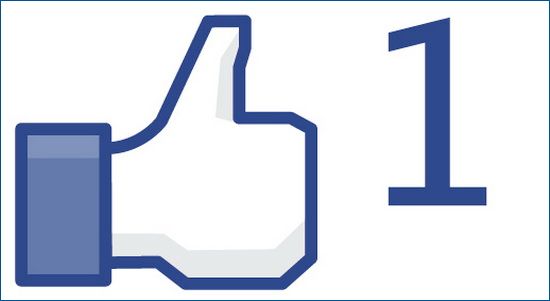 SEOMoz
- Again, SEOMoz shows up on this list. The blog as a whole is a must-subscribe spot for anyone who works on the web in any capacity. There are plenty of writers, the views are balanced and the information is good. Not to mention the larger scale of resources available elsewhere on the site.
Search Engine Land- Every time there is an update from a service like Google, these guys are on top of it. This is considered one of the best blogs on SEO on the web, and for good reason. They update regularly and are centered mostly around Google.
Threadwatch - The highest-quality resource of search and social news and trends.
Do you have a blog, site or article you think is especially helpful for growing a user base? Let us know in the comments.