17 of the Best Work from Home Jobs that Everyone Wants
The popularity of working from home keeps increasing, mainly because being able to work at home is no longer a wish but a choice.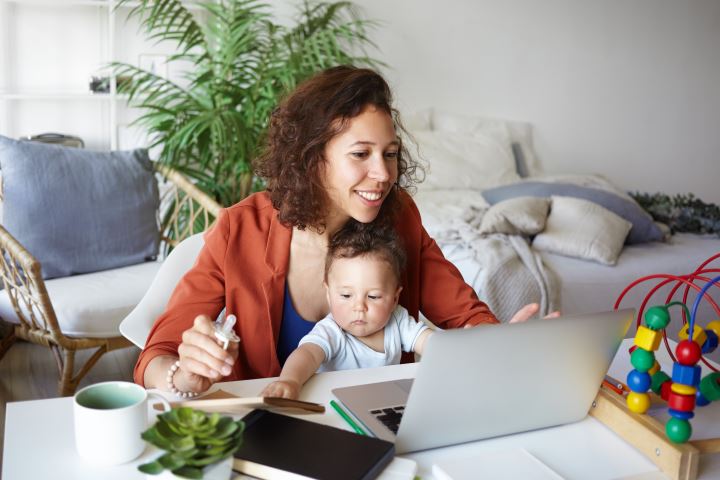 The popularity of working from home keeps increasing, mainly because being able to work at home is no longer a wish but a choice.
There was once a time when managing a remote position was next to impossible. Today, our job options and work locations have widened.
With the growth in technology, internet accessibility, and cost-efficient bosses, we can now act on those choices.
There are 17 of the best work from home jobs that everyone wants. But this also means that work opportunities from home are becoming even more competitive.
Identify if a home-work situation is really what is best for you by reviewing the best of the best.
Top 17 Remote Job Types and Titles
Even though most employees dream about working from home, most are not cut out for it.
You must first address specific circumstances that come from having a Home Office before handing in your current job resignation.
You cannot expect to make decent money without knowing about the different types of home-based jobs available.
And, of course, the job titles you can hold.
Can you, with 100% certainty, say there is a home-based service that you can confidently and competently do?
If so, you are well on your way to leaving your cubicle job behind. If you are unsure, it is time to find out.
The different types of remote services vary. Some are skill-based and time-conscious, while others are more profitable positions.
Those contemplating whether to operate out of their homes rarely want to work to hustle a 9-5 job. After all, it is the benefit of a flexible work schedule that draws most to working from home.
However, you cannot completely rule out traditional office hours while conducting your Google job search.
What to Consider When Looking for a Home-Based Job
Look for work-at-home-job listings with businesses that offer legitimate work and watch out for scams. Consider the following as well:
Test the strength of your internet connection to ensure you can search for, answer, and fulfill any online job with no hiccups along the way.
Think about your skill-set and what you are good at doing. For instance, if your strength is typing, then data entry is a great home job for you. If you love spending time on social media, then stay home and become a social media manager.
Visit the

Appen

website, for it has access to a skilled crowd of over 1,000,000 part-time contractors. You must search and research until you land one or multiple projects.
If you have previous experience working at a call center as a customer service representative, or as a realtor at a real estate company, search online for these types of home-based jobs first. Use sites like

Liveops

to find a more modern and virtual call center. One that you can create from home.
Another option is to use a specific skill from your days as a customer service agent (or another position) and apply it to another type of remote profession. i.e., search engine evaluator, project management, etc.
Basically, the more knowledge, talent, and experience you have in roles like these or related to them, the better your chances are of landing a job.
Essentially, it is your choice if you want to commute or start telecommuting to your office in the state you live in, like New York.
It is you who will work in an online entry-level position, own your own business, have an e-commerce or Amazon store. None of which requires a brick-and-mortar location other than your home.
You gain a lot more freedom and flexibility from a remote job. The number of daily hours that you work often depends on you too. That's right, you get to design your own schedule.
These are all essential factors to consider when using a search engine to find a work-from-home job. If you are a freelance editor or proofreader, check out Upwork to find remote, freelancing jobs.
Use sites like Glassdoor to read ex-employee reviews about the next potential company you will work for from home. You can also use it to search for your next job.
Here are various types of work from home services.
Home-Based Job Types
Independent Contractor

Entrepreneur

Business owner

Freelancer/Telecommuter

Coach/Tutor

Specialist

Virtual Assistant

Representative

Consultant

Bookkeeper

Recruiter

Agent

Evaluator

A full-time or part-time employee
If you want to start bookkeeping or tutoring students to become English speakers, you must know which remote job falls under each type of service.
It is also crucial to know where to look for home-based jobs. For instance, if you have a bachelor's degree in education, visit sites like VIPKid, which is an online teaching and educational company.
Home-Based Job Titles
Once you know which service you can produce, it is time to determine which of the 17 home-based job titles is the most suitable one for you.
If there is a service on the list that piques your interest, use it to pursue a work from home position.
First, factor in years of experience, education, working hours, and productivity level, to determine which position can provide you with a livable pay rate.
Check for the perks of having an online job and examine each job posting's disadvantages.
Decide whether you want a full-time at-home position or are looking to make a little extra money on the side.
You have options. Your remote job can involve working as a customer care representative, freelance writer/blogging, or as a travel agent.
Before leaving your office job to work from home, think about the longevity of your productivity level, which is necessary to get the job done.
According to FlexJobs, these are the 9 best work-from-home jobs that pay more than $100,000 to $150,000 a year.
Psychiatrist
Medical Director
Data Scientist
Software Engineer
Actuarial Analyst
Senior Business Analyst
Senior Product Manager
UX Architect
Senior Information Security Consultant
Clinical Regulatory Affairs Director
Supervisory Attorney
Environmental Engineer
Director of Quality Improvement
Senior Software Engineer
Director of Business Development
Research Biologist
Audit Manager
Once you know which job title you can manage from home, you need to know the ins-and-outs of getting paid.
How to Get Paid When Working From Home?
The payment you receive for your remote job reflects the hours you work and the level of quality you produce.
Remote work can mean anything from working remotely for just a few days each week (and the rest in the office) to being 100 percent remote (working from home or any other place outside the office).
Just as most people who have home-based jobs can choose their schedule, many can also pick their pay rate, payday, and payment method.
Choose how you want to get paid:
Hourly

Per project

Salary

Commission.
Choose when you want to be paid:
Weekly

Bi-Weekly

Monthly

Bi-Monthly
Determine which day of the week you want to receive your payment and also select the method of payment you prefer.
Choose the method you want to be paid:
Direct Deposit

Check

Paypal

Online Money Transfer
Conclusion
Many individuals still believe that working from a home office is cushy and that it makes the position or its tasks easier. But it can be quite the opposite.
Distractions of home-life do not always balance well with work-life.
Make sure you prepare for the home-friendly and remote services you choose before making any drastic job decisions.