» Business
» 6 Ways To Pump Up Your Lead Generation For the Summer
6 Ways to Pump Up Your Lead Generation For The Summer
BY: SABINA STOICIU ON FRIDAY, JULY 11, 2014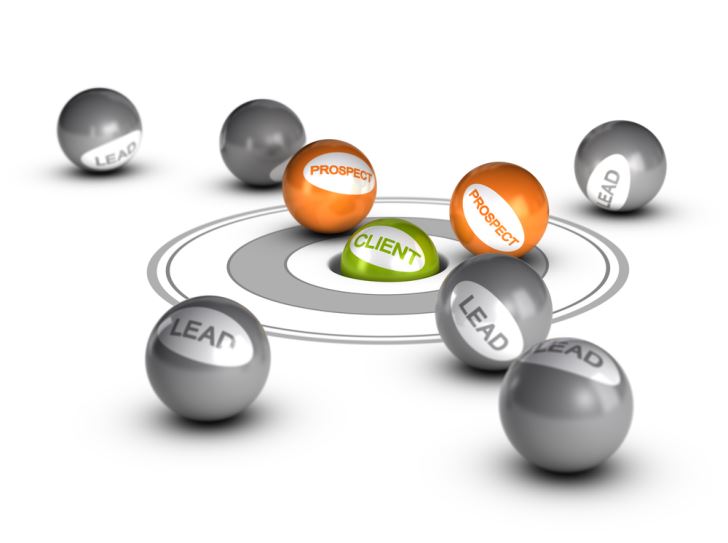 June 21st is the day that marks the official start of summer in the northern hemisphere. That means business might get slower, while owners, employees, and consumers take some time off for the summer holiday. Being aware of this fact can help you realize your marketing efforts need 1. an automation, and 2. a good strategy for keeping them rolling. Web forms are a good solution for both these points, so read on to see how exactly you can boost your leads count.

Summer holidays can be quite a roadblock for a business' wealth. One fact is clear: you need a method to gather more leads on a constant basis. But there's something else you should take into consideration when talking about summer break for businesses. You also need a tool that can work on its own, in an automated way. Hosting a webinar, for example, is a great resource of leads, although it might not really work if your audience is away for a vacation.

Thus, you may want to consider employing web forms for your lead generation task. Further on, you can read some tips about what types of forms can help you gather leads. It is your call to choose the right mix of channels to implement them - on your website, on your social media channels, on your blog, in your email marketing communication, depending on the form type.
A contact form is a basic asset on a business website. It's the simple way for a visitor to contact you at any time of the day (or the night), while you have the full list of submissions safely stored. You're free to browse visitor inquiries, respond to them whenever you have the chance, and have a good overview of the topics prospects or customers mentioned when reaching out to you. One more way to nurture contact form leads is to follow up on them with a targeted solution, offer or promotion, based on what they were aiming in the contact message.


Newsletter subscription forms are popularly known for being lead collectors, as they provide you with respondents' email addresses. Once collected, addresses can be stored in CRMs, from where you can choose to engage them in tailored email marketing campaigns. The good thing about web forms is that many of them offer integration solutions with CRMs, so that every new lead is stored automatically in the system where you need it to be.


Contest forms have a highly incentivizing character. After all, we all love contests and getting the chance to win something. Pay attention to clearly stating what's in for participants. Contact details you gain from contest submissions are also useful in repurposing for further marketing actions.


Freebie forms have a similar effect to contest forms, as they do too offer something for free. The difference (and perhaps an advantage for engagement) is they offer the freebie to everyone providing their contact details, not just to one/a few lucky winners. Powerful freebies are ebooks, cheatsheets, whitepapers, recordings of webinars, and other free stuff which your visitors valuate.


Request-a-quote forms are those type of forms your website visitors use to receive a tailored offer for their needs. After filling in a few details about the requested project or service, respondents receive your offer, while you get their contact details. Even if they're not convinced by your first offer, following up on these leads can turn them into customers when using the right solution for them.


Surveys can be a source of new leads too, if you include fields that ask for participants' contact data. The survey can have any topic from market research to customer feedback. The advantage of it is that it helps you gain a better understanding of a particular matter. This leads further on to improving that matter and becoming a better service provider for your customers and potential clients. Surveys can be placed and shared everywhere, on every channel, while respondents can fill it out whenever they have time to do so. If you have respondents' contact details, you can include them into messages referring to that particular matter from the survey.

When talking about web forms and lead generation, a few basic tips can help you increase their effectiveness. First of all, limit the number of fields to as few as possible. Nothing is more annoying than filling out a never-ending form, is it? Second, clearly let your web forms show who you are, what they're for and what respondents get from filling them out. Third, build your web forms in a way that strengthens your brand and has a good visual impact - use your business logo, colors, images, a customized call to action (submit button) and customized thank you messages that let form respondents know their submission was successful.
Last, but not least, test and improve your web forms on the go. Perseverance is the key to success. And to lead gathering, in this case.
How are you doing with your lead gathering?
Image via Shutterstock