» Business
» Creating An Efficient Workforce Without Sacrificing Company Culture
Creating an Efficient Workforce Without Sacrificing Company Culture
BY: MATT SHEALY ON MONDAY, MARCH 14, 2016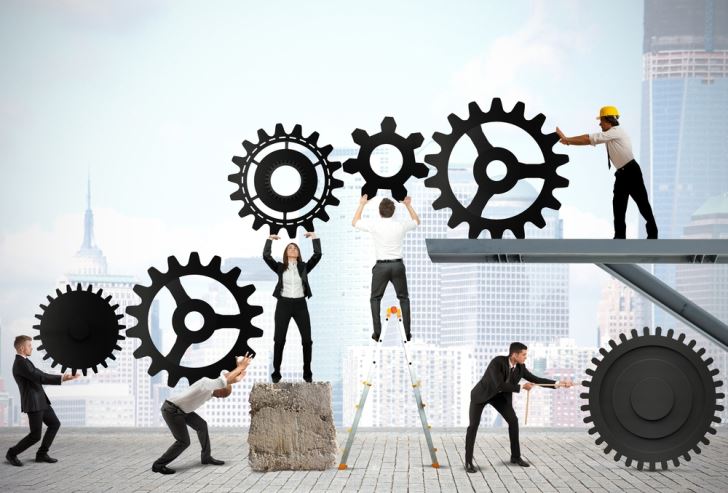 As companies grow there's an inevitable pull between streamlining tasks to create employee efficiencies and creating a company culture that produces happy productive employees. This balance needs to be advocated from leadership and echoed through management on an ongoing basis. When businesses start to scale from a few employees to a few hundred the first reaction from most business leaders is to put processes and technology in place to create uniformity, efficiency and reporting. The downside of this rigidity can feel a lot like the once agile startup has turned into a corporate bureaucracy.

Efficiency Through Technology
Today's technology landscape is littered with applications that help streamline project management like Basecamp to Advance Systems Inc. which helps HR staff manage things like attendance and recruiting. These technologies are absolutely necessary for today's fast growing companies where teams across an organization need to stay on the same page towards a shared goal while tracking who is responsible for what. With all the integration and communication these platforms offer, it is still up to leadership to ensure the overarching company vision and culture stays intact.

Keeping Your Identity
Most successful companies start with a vision and identity which usually stems from the founder's personality. It's this identity that attracts likeminded people to work towards a long term, and often "moon shot," goal. When companies experience hyper growth the first thing to go is often the culture that they started off with but it's this culture that in the long run will keep a group of people united towards their respective goals within the organization. It's extremely important for leadership to assess how well employees are being treated, set expectations and reward achievement.
Whatever your company's identity is (i.e. integrated development company or sales driven product team), it's important to be aware of that identity and align teams in accordance. The team at 888 Ladies is a great example of understanding who they are and aligning teams around a common goal. "An endeavor like the creation of Treasure Fair involves dozens of people across numerous teams in a multidisciplinary organization like 888: creative teams, product management, development, QA, marketing, and more. So, the first step in Treasure Fair's evolution was convening a broad forum to agree on an idea" which is discussed in Creating a World: The Making of Treasure Fair.

Truly successful and long lasting companies understand the balance needed between the continuing quest for efficiencies that allow you to do more with less and creating a culture where employees and thrive. This balance will create loyalty and success in all endeavors.



Image via Shutterstock