Four Tips to Networking Smarter Online and
Everybody networks, but we have four tips that can help you network smarter by using online resources combined with what you're already doing.
As a small business owner and entrepreneur, I bet you love to network. And why wouldn't you? Networking is not only a great way to meet people in your community and promote your business; it's also a common way to get leads for your company. But how can you network smarter and use online resources combined with being out in your community? The next four tips will help you do it all.

With technology advancing at a fast pace, it's not as common to just get people's business cards at an event and then put them in a file cabinet. With social media at your fingertips, you can create your own 'client relationship management' tool if you don't already have one.

Tip #1 Be Friendly and Honest

When attending a networking event or meeting someone in your community for the first time, try to make a unique connection with that person because no matter how fast technology moves, it's still valuable to get a person's business card so you have a physical reminder of who they are. By interacting and being honest with each person, you can identify value in the relationship and later nurture that lead to become a prospect and eventually a customer of yours.

Don't limit yourself to the topic at hand. Be friendly and find something that will make that connection unique. Whether it be a sport you both like, something relating to family or even the town you live in. After you talk to someone, make note of that unique characteristic on the back of the card so you remember what's special about them later.

Tip #2 Get Social! The Faster, the Better

Here's the fun part. Once you return home or to your office, don't just put away the stack of cards you may have gathered. If you have a CRM tool, feel free to import your contacts as you often do but don't stop there. Get social! Utilize the resources that are available to you to connect and make a great impression on those people you just met.

The social platform LinkedIn is a great way to make professional connections and allow those people to also get to know you. Take each card and do a quick search for the person's name on LinkedIn. Once you find them, change the generic 'would you like to join my network' message and make it a bit more personal. You can use the information you wrote on the back of their business card to remind them who you are and that it was great to meet them. The key is to say something simple that makes that person feel comfortable and reminds them why it's a good idea to keep in touch with you. Simple but powerful.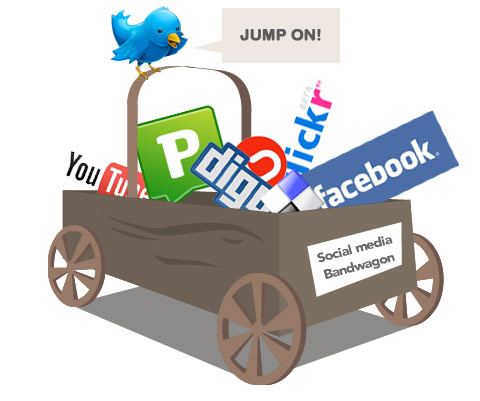 If you have a professional Facebook page (which you should) you can also suggest your page to your new contacts. This will allow them to see how active you are in your online community and outdoors. It will show them a different side to your business.
Twitter and Google+ are also great tools to use for connecting, but remember: don't over- do it. You don't want to seem like you're stalking them. It's all about making connections and nurturing those relationships.

Tip #3 Don't lose Momentum

Connecting with people online may be a bit time consuming but the benefits are great- as long as you don't lose your momentum. Many people have signed up for social media sites but have only used them once or twice. If you are one of those people, it's important you make a commitment to really be social. Consistency is key when making a good impression. If you aren't active or posting regularly to the social media site where you and your small business are seen, the people you just connected with will lose interest and may even think you're not as trustworthy as they originally thought.

Tip #4 Think 'Marketing Strategy'

No matter what methods you're using to generate leads, social media can be an addition to what you're already doing. Having a marketing strategy is a necessity. And social media is not just about making connections. In a blog post by one of our guest contributors, we talked about how if used correctly, social media can actually help you make sales.

Make sure you can truly engage with your social media audience. Tom Searcy on Inc.com says that "If you are listening to the social Web and hear someone declare a problem that you can solve or a question that you can answer, giving you an opportunity to send a relevant response, then you are truly engaging."

So, if you still have a pile of business cards in your office, and you know you may be missing an opportunity to connect and engage with those people, get your computer, your beverage of choice and start socializing. It will pay off in the end and you can truly file away all those cards once you're done.
Related Marketing Articles