Business Analytics 101: Basic Guide on How to Measure Business Performance
in Business by Pohan Lin
Whether you're doing a quarterly review or drafting a consulting proposal template, measuring business performance is an essential skill. And with the business intelligence growing to over $23 billion in 2020, it's clear that data is crucial to this effort.
Measuring business performance can help with:
Assessing your current market conditions
Gaining new customers
Discovering new business prospects
To make the most of the information available to you, you must understand how to collect, analyze, and act on this kind of data.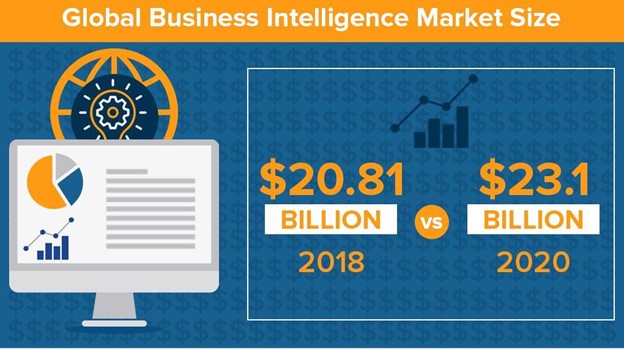 Let's go over how you can measure business performance to examine your business overall, as well as individual departments within it.
What is business analysis?
At any level, measuring business performance requires data analytics. Data analytics is the practice of studying large amounts of data to derive insights about the business's processes or predicted future performance. Business analytics applies that to companies, often with off-the-shelf analytics tools to make it accessible to everyone.
Organizations can use cloud analytics solutions to combine data from many departments and channels - email, logistics, sales data - into a single live dashboard or mailed report that demonstrates how each department is performing.
Furthermore, technologies like visualization, artificial intelligence, and scenario modeling provide a wide range of unique insights within a company.
Knowing how your business, and single departments, are performing will help you determine where your company is strong, where it's weaker, and what you need to improve. This should aid you in proactively and effectively managing your business.
Non-financial goals should be measured in addition to financial goals. Other places to think about include:
Customer service: how many customers you have, how often they use your product/service, and how many of them you've lost or gained. You can also track customer support wait times, customer complaints, and overall customer satisfaction (CSAT) score.
Market share: whether your market share increased or decreased in comparison to competitors, what your competitive advantages are, and where you're outperforming or underperforming relative to the rest of your industry.
Your employees: job satisfaction, employee turnover, the average length of tenure, and your overall headcount growth.
Understanding business performance
You'll need to take a few steps before you can measure business performance. While analytics software can process your data and provide insights through reports and visualizations, the process starts with ingesting that data in the first place.
Whether you're getting data from affiliate landing pages or physical sensors, you're taking information from a number of sources and putting it into one place for easy access.
So much data is available that it would be impossible to transfer it all by hand, which is why businesses see so much benefit by moving their operations to cloud solutions. This enables easier data collection and processing without the need to build your own infrastructure to do it.
Data is stored in a single "data lake". By recognizing patterns and recurring behaviors, such as establishing metadata for data from specific sources, machine learning algorithms can help data scientists focus on extracting insights rather than the manual admin work of maintaining spreadsheets.
At the most advanced end, analysts measure business performance with predictive models. A small business owner might just average out their year's earnings so far. And a company as big as Amazon might use a machine learning convolutional neural network to predict their needs in the near future.
Use cases
It's not just analysts and bosses who need to measure business performance. Single departments can benefit from using these ideas to see how they're doing, from marketers tracking ROI to project managers building a model risk management framework.
Marketers need to identify success and impact using analytics. Which customers are more likely to reply to an email campaign? What demographics give them more clickthroughs on paid ads? Which messages get the best return on investment?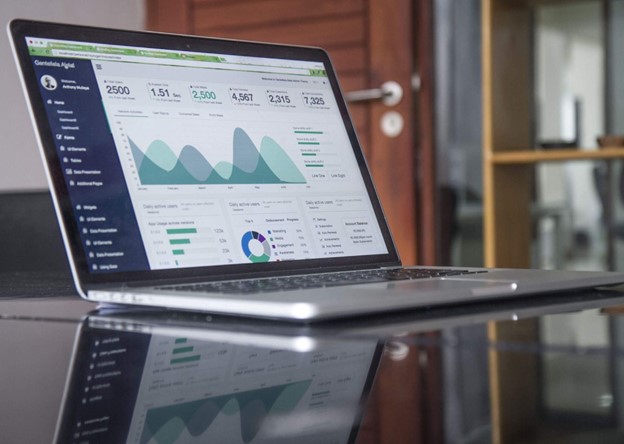 Measuring business performance here does more than tell them how they're doing. It spurs data-driven decision-making that can change the whole direction of the marketing team.
HR teams need to know what factors are affecting employee decisions to join, stay, or leave the company. As more of their work moves into specialist SaaS solutions, they're able to see data on the channels that get them the best new hires. And they can do keyword analysis on exit interviews to see trending common themes in people leaving across even a global organization.
The business's sales operation is one of the most important to analyze. With so many stages along the sales funnel, there are many good questions to ask and KPIs to track. Questions that could be asked include:
What kind of person is most likely to convert?
How does our profit margin compare to competitors and their price points?
What really caused this uptick in sales?
Tools like Salesforce and Google Analytics give you data on some of those questions, and tying those numbers to strategy goals allows you to accurately measure business performance overall.
Challenges
There are challenges in measuring business performance that you'll need to overcome. For starters, you'll need buy-in from senior leadership and a clear corporate strategy. What can't be measured can't be managed, and you need to make a business case for the work that'll be necessary to do this right.
To get buy-in from management, you'll have to pitch the analytics effort as supportive of the existing strategy. This should also include clear and measurable goals that you're looking to hit, as well as illustrating the internal pain points you're trying to solve.
In addition to executive and employee buy-in, you'll need the right technology infrastructure and tools in place to handle the data. Make sure you have the necessary project management software in place to do:
Data collection
Analysis
Visualization
End-users must be involved in the implementation of business analytics and feel like they have a share in the success. This necessitates excellent change management, as your company must be prepared for the changes that these insights will create in your business and technological processes.
How to measure business performance
To measure business performance, regardless of the tools you're using, you'll need to:
Set clear goals
Pick good KPIs to focus on
Make sure you're tracking data on those KPIs accurately
A business is only as successful as its component parts, so to get actionable insights you'll need to measure the performance of individual departments and functions in the business.
To track financial performance, you'll be looking at factors like:
Free cash flow
Cash-on-hand over time
Capital expenditure
If you wanted to track specific KPIs for profitability, you'd be looking at numbers like:
Operating margin
Profit margin (gross)
Profit margin (net)
Return on investment
One of the most important things a business needs to succeed is an understanding of their customers. But that's harder to track on a spreadsheet than how much revenue it made this month. With other businesses competing for the same customers, perhaps the most important thing to focus on is customer loyalty and retention.
So for measuring how the business was performing for customers, maybe you'd pick KPIs like:
Net promoter score
Customer churn rate
Average time before a customer churns
Average review score
How you should measure employee performance will vary on the employee. The most often used metrics for evaluating performance are:
Sales per employee
Contribution per employee
Profit per employee
In any case, a big business's performance metrics are only of so much use without comparison to their competitors. The big questions to ask are:
Who are their rivals?
What do they offer?
How do they price their products and services?
What are their competitive advantages?
You might want to do a SWOT analysis (Strengths, Weaknesses, Opportunities, Threats) on the business vs. its competitors. But plenty of other models, like Hamilton Helmer's "7 Powers" framework, are useful.
It might be that your competitor is a smaller business, but their mobile app gives them a powerful marketing channel to grow a loyal customer base. Having a regular process in place to track and measure competitor performance can help business owners in identifying best practices and developing growth strategies.
You can start picking KPIs by clarifying your business strategy as simply as possible. Once you've done that, you can pick a few KPIs that'll serve as indicators that you're performing well on strategic priorities, like "streamline internal processes" or "increase stickiness with our best customers".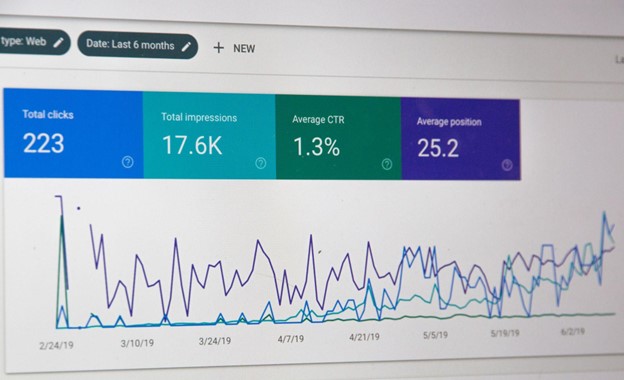 List any of the data you're going to need to measure those KPIs, e.g., how you're going to tag cash flows to/from different departments, and think about the tools and software you'll need.
If you're trying to improve those KPIs, it's a good idea to make one person responsible for at least one metric. That means there's at least one person at the company who's dedicated to improving the KPI and who knows in detail what's affecting its performance.
Since you can't focus on every KPI at once, it's a good idea to review your KPIs regularly in line with the business's changing goals.
The value of data in business performance
Business analytics is essential. Even something ineffable like brand loyalty can be indicated with the right KPI. And the right metrics can be combined into powerful insights on how the business is doing and where it's going.