» Bellevue
» Halperin Chiropractic: Keith Halperin, DC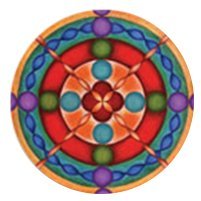 Halperin Chiropractic: Keith Halperin, DC
2025 112th Ave. NE

Bldg 2, Suite 300

Bellevue

,

Washington

98004
(425) 452-9366
Website
About
PLACEHOLDER - 
My philosophy of health care is straightforward - to teach my patients how to regain control of their health by co-creating a gentle balance of optimal function. It's a wonderful challenge to be part of a process working with the interconnected web of subtle energies and the individual physical, nutritional and emotional systems of each patient.
I believe in the healing power of chiropractic adjustments.  My sister Diane suffered from crossed eyes that left her with poor vision and thick binocular like glasses at the age of ten. After three failed surgeries, her eyes were no better. Our towns' only Chiropractor, Dr Harvey Tanz provided a miracle cure-the adjustment of the  upper spine.  In one month her eyes corrected by 80 percent. Diane only needed glasses for mild farsighted vision after 3 months of treatment. Our entire family became loyal  lifetime patients.
Two events continue to shape how I look at health care. One is my own diagnosis of celiac disease. As a child, I was depressed and sick with every virus or cold that came my way. I suffered with ear infections and endless allergies. My bones ached and my joints were always stiff. I was anxious every day. I underwent every test available to determine why my gut hurt each day and why I missed so much school because of chronic headaches and migraines. Following exhaustive testing I was told I had a "failure to thrive" due to hormone imbalances and a "sensitive digestive system". After being put on growth hormone and laxatives, I was sent to a psychiatrist. New York had the best to choose from, and two busses and two trains later I arrived at Dr. Gerald Epstein's office. He specialized in nutritional imbalance and depression. In 1969 he sat me down and questioned me for two hours. Suddenly he stopped and said, "This is simple; stop drinking milk and stop eating wheat for at least six weeks". He gave me my first whole food supplements and assured me I did not need a psychiatrist.
Within 6 weeks my headaches were pretty much gone. My "sensitive digestive system" all but healed itself with the help of whole food supplements from Standard Process. I finished out the year missing only those school days when I would sneak out to go to the beach. Although I still had to line up next to my sister each morning to get my tablespoon of cod liver oil, the rest of my diet changed. My Mom stopped her efforts to keep me "regular" through laxatives. I gave up the three glasses of milk I had each day, as well as all cheese and wheat, including the homemade waffles and pancakes my Dad made each Sunday. I grew 6 inches the following year, without taking any hormones. I have never experienced another migraine since. I now use this experience in diagnosing and helping families that have been going through a similar experience. I also teach monthly nutrition and health classes to my community.
In the last ten years I have been influenced by a teacher who showed me how techniques I have learned through countless numbers and hours of seminars and classes are just that, helpful techniques. The gift is to enter into the "process" of healing with each patient, allowing for their physical, nutritional, emotional and spiritual healing, guided by the techniques I can share and teach. Today, I am as passionate as ever to be of service to my patients.
CONTACT INFORMATION
Phone: (425) 452-9366
Website: www.keithhalperin.com
Facebook: www.facebook.com/Halperin-Chiropractic-836794616368011
ADDITIONAL INFORMATION:
Special Offer: Book Online Now

CATEGORIES:
HOURS OF OPERATION
MONDAY: CLOSED.
TUESDAY: 8:00AM - 6:00PM
WEDNESDAY: 8:00AM - 2:00PM
THURSDAY: 10:00AM - 7:00PM
FRIDAY: CLOSED.
SATURDAY: 8:00AM - 3:00PM
SUNDAY: CLOSED.
People Also Viewed
Reviews