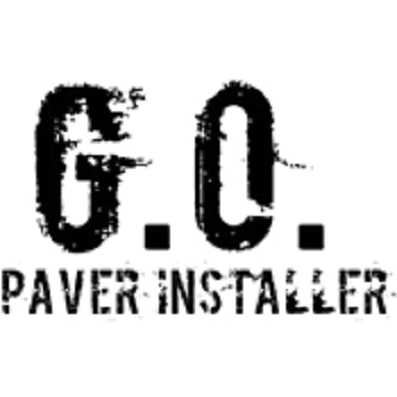 10500 School House Ln

Austin

,

Texas

78750
(512) 228-7777
Website
About
Are you looking to change the look of your outdoor space? If yes, then you should know that pavers are an excellent choice because of their low maintenance and affordability. We, from G.O. Paver Installer, have over 12 years of experience as a professional paver installer in Austin, TX. Our goal is to give you the peace of mind knowing you have a professional by your side who will create the patio of your dreams.

Whether it comes to paving, masonry, concrete, or pressure washing services, we cover it all. We work with dedication and attention to detail. So, you can be sure, if you hire us as your trusted residential paving contractor, you will receive flawless results in a swift and efficient manner.

Whether you are looking for a low-cost and easy to clean exterior or want to install a beautiful patio in your backyard, G.O. Paver Installer has the right solution for you. We provide a personalized and professional paving service for residential property owners in and around Austin, TX. We have gained customer trust and confidence through the use of high-quality equipment and modern techniques. So, no matter how large or small your project may seem, you can rely on us to get the job done right the first time.

How do we provide our brick paving service?
We are familiar with the latest industry technologies, as well as using state-of-the-art equipment and quality materials. We are available 24/7 and always perform our work according to the needs and requirements of our valued clients.

Have you always wanted to have beautiful stone walkways on your lawn in Austin, TX? Considering to install brick walls and/or terraces to secure your home? If so, then let us at G.O. Paver Installer work on your paving projects. Our paving company has served local residences for more than 12 years. You can also expect us to have more than two decades of professional experience. The following are the top-rated services we offer for residents of Austin, TX and :

Brick Paving – You should hire us to work on your brick paving projects. We have the expertise to build brick walls, walkways, and more. Throughout the service, we pave bricks in a precise manner. This is to ensure solid and seamless brick construction service.

Masonry – We are also capable of constructing decks, terraces, and other masonry works. You can expect us to use the finest masonry materials in the market. Also, we bring professional-grade equipment throughout the task. These things can let us construct masonry objects with remarkable quality.

Concrete – You can let us be part of large and small concrete projects. Whether driveways or wide slabs, we can provide excellent concrete building service. This is because we always follow industry and local building codes. Doing so can ensure we build concrete pavements and structures in a proper manner.

Limestone and Keystone Walls – We also have the specific skills to construct walls out of limestone or keystone. Again, we use top-grade stone materials and tools for the task. We also make sure to pay attention to your design plans. This is so we can deliver desirable results when building such walls.
Business Features
TAGS:
asphalt pavement, asphalt and pavement contractor, asphalt coating, asphalt companies, asphalt companies near me, asphalt construction, asphalt contractors, asphalt contractors near me, asphalt driveway , asphalt driveway company, asphalt driveway contractors, asphalt driveway contractors near me, asphalt driveway cost, asphalt driveway installation, asphalt driveway paving, asphalt driveway repair, asphalt driveway replacement , asphalt driveway resurfacing, asphalt installation, asphalt maintenance, asphalt parking lot, asphalt patch, asphalt paving, asphalt paving companies, asphalt paving companies near me, asphalt paving contractors, asphalt paving cost, asphalt paving near me, asphalt repair, asphalt resurfacing, asphalt sealcoating, asphalt services, blacktop companies, blacktop companies near me, blacktop contractors, blacktop driveway , blacktop driveway contractors, blacktop driveway cost, blacktop paving , blacktop repair, blacktop sealer, block paving, brick pavers, cobblestone pavers, commercial paving, concrete driveway, concrete driveway pavers, concrete pavers, driveway coating, driveway construction, driveway contractors, driveway cost, driveway installation, driveway pavement , driveway pavers, driveway paving contractors, driveway paving contractors near me, driveway paving cost, driveway paving cost estimate, driveway paving near me, driveway repair, driveway replacement, driveway resurfacing, driveway sealcoating, driveway sealer, driveway sealing companies, driveway sealing cost, installing pavers, local paving companies, local paving contractors, new driveway, new driveway cost, parking lot paving, patio pavers, patio pavers austin, patio pavers hill county, pavement companies, pavement contractor, pavement repair, paver repair, pavers, pavers austin, pavers cost, paving and driveways, paving companies, paving companies near me, paving contractor austin, paving contractor hill county, paving contractors, paving contractors near me, paving driveway estimate, paving installation austin, paving installation hill county, paving services, paving stones, repave driveway, residential asphalt paving , residential driveway paving, residential paving companies, sealcoating
CONTACT INFORMATION
Phone: (512) 228-7777
Twitter: GOPaverInst
Website: www.gopaverinstallertx.com
ADDITIONAL INFORMATION:
Special Offer: Call Now To Schedule An Appointment!!
Videos: www.youtube.com/watch?v=DykotgHCfa0
CATEGORIES:
HOURS OF OPERATION
MONDAY: 7:00AM - 5:00PM
TUESDAY: 7:00AM - 5:00PM
WEDNESDAY: 7:00AM - 5:00PM
THURSDAY: 7:00AM - 5:00PM
FRIDAY: 7:00AM - 5:00PM
SATURDAY: 7:00AM - 5:00PM
SUNDAY: 7:00AM - 5:00PM
People Also Viewed
Reviews