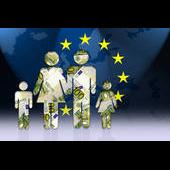 About
If you are encountering difficult federal tax issues, we can help you navigate through the difficult times. At Tax Solutions USA, our primary focus is on IRS controversies and tax issues for clients located throughout the United States. We are based in Austin, TX.

Specialties
Assistance with –
? Unfiled income and employment tax returns
? Field and Office Audits
? Removal, Withdrawal, Subordination and Discharge of Tax Liens
? Levies - Bank and Wage Garnishments
? Penalty and Interest (assessed on penalties) Abatement
? Innocent Spouse Relief
? Audit Appeals
? Collection Due Process Conferences – Collections Appeals
? Trust Fund Recovery Penalty (aka 100% Penalty)
? Offers in Compromise or Installment Agreements
? Summonses
? Employee and Subcontractor Issues
? Negotiations with US Department of Justice, Tax Division (civil cases)
? Other tax issues

Juan Cortez, III, was a federal employee 15 years, and has been enrolled to practice before the Internal Revenue Service since 1993. He has always had a good working relationship with IRS employees...one based on mutual respect and a willingness to work together to arrive at solutions that are fair to his clients and meet IRS guidelines. Having worked with the Criminal Division of the U.S. Department of Justice and with the IRS in the past helps Juan understand both sides of the controversy very well.

Many taxpayers have never heard of Enrolled Agents. An Enrolled Agent ("EA") is a federally-authorized tax professional who has extensive experience in federal taxation. "Enrolled" means to be licensed by the Federal Government, and "Agent" means authorized to appear in place of a taxpayer before the Internal Revenue Service (IRS). The Enrolled Agent designation dates back to 1884. EAs are admitted to practice before the Internal Revenue Service (IRS) by the Director of Practice, U.S. Department of the Treasury, Washington, D.C. EAs are the only federally-licensed tax professionals. We are authorized to represent you in all 50 states and at all administrative levels (audits, collections and appeals) of the IRS.
Business Features
TAGS:
CPA, enrolled agent, IRS audit, IRS audit lien levy IRS tax help, IRS Levy, Lien, Tax Attorney, Tax Lawyer
CONTACT INFORMATION
Email: info@taxhelpatx.com
Phone: (512) 547-5033
Toll Free: (800) 796-3077
Website: www.TaxSolsUsa.com
ADDITIONAL INFORMATION:
Special Offer: Solutions To Irs Tax Problems
CATEGORIES:
People Also Viewed
Reviews